Tonight's show:
*Picture courtesy of Unity For Foundation and Miami Rocks Our Troops
*
Miami Rocks Our Troops
Bank United Center, Miami, FL
8 - 11 pm Eastern Time
Benefit concert for HonorVet.com featuring:
Kris (of course)
Jon Secada
Jose Feliciano
Billy Ray Cyrus
Billy Gibbons from ZZ Top
lol, uh oh, Miami Dolphins Cheerleaders
and a bunch of others! (Click the event link for full performer information.)
A picture was tweeted by Jose Feliciano of him rehearsing "Ain't No Sunshine" with Kris, so that will be pretty epic if it happens!
Set List and Videos:
Photo by @KrisAllen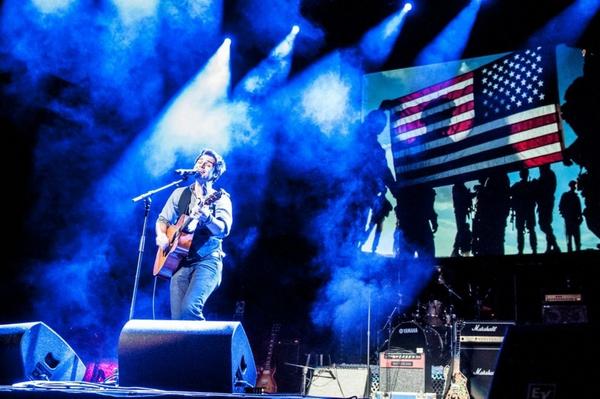 Photo by @HonorVet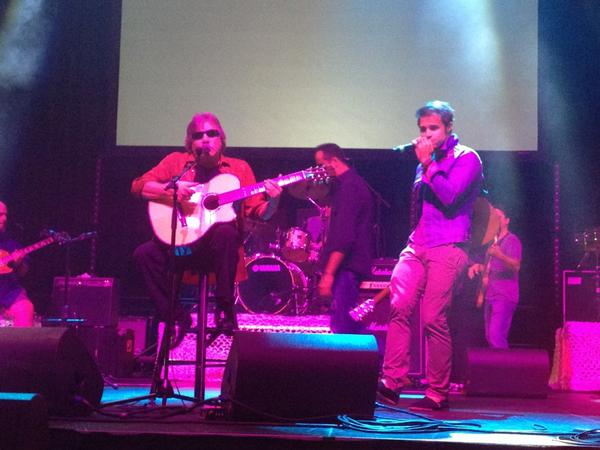 Photo by @WheresJose (Jose Feliciano)
Acoustic:
Kris with backing band (Photo by @KrisAllen)
Set List:
Other Artists:
Jose Feliciano, Jon Secada, Billy Gibbons, Billy Ray Cyrus, Erika Jayne, Ahmir, Danielle Peck, Willie Panama, Jorge Villamizar, Angel & Khriz, Ana Isabelle, Sammy Arriaga
Related Links: