A Sole-Ful Evening with Kris Allen & David Cook
7 PM CDT (8 PM EDT, 5 PM PDT)

Show and List Preview:
A charity event that was FREE, features WINE and KRAVID? DUH this was a must-go-to! And it was sold out. If you are going, you are encouraged to bring a pair of shoes to donate. Kris starts the show at 7 PM central time. I highly recommend opening up the list on time IYKWIM.
So... I am a David Cook fan, thus I'm excited Kris and David are doing a joint event. It gives me excuses to post cute pictures like these below! And to go rewatch
all the videos of their joint 2009 GMA appearance
! (Updated: This charity event was a big success and the stream we got was awesome!)
Pre-Show/Event Press and Publicity:
The Ticket:
Photo by @catalm
Merch, Signage and Other Fun Stuff: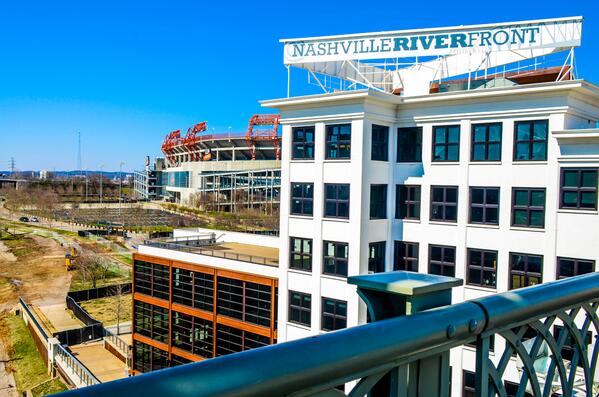 Photo of venue by @crescendolivia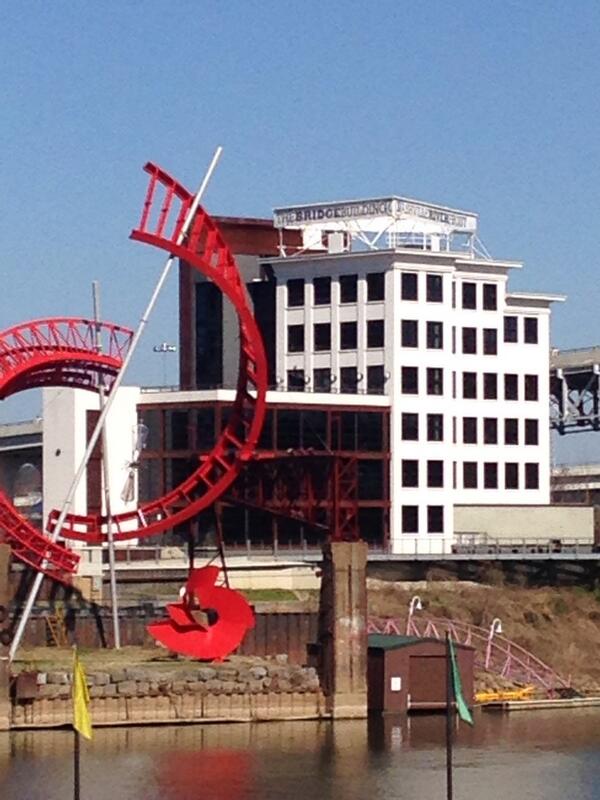 Photo of venue by @crescendolivia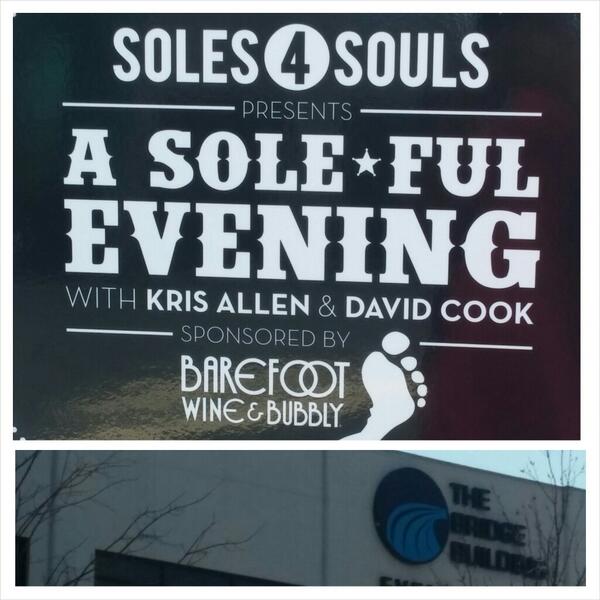 Photo by @ameeliu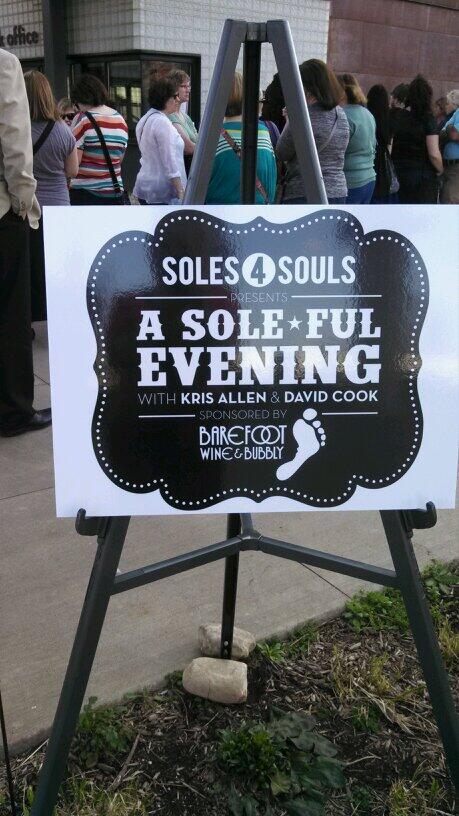 Photo by @breadmom1
The Show:
sightings of most of the full KAB
, as well as reports that Cook is soundchecking plugged-in rather than acoustic (locked twitter). Kris soundchecked AWM and IWYB.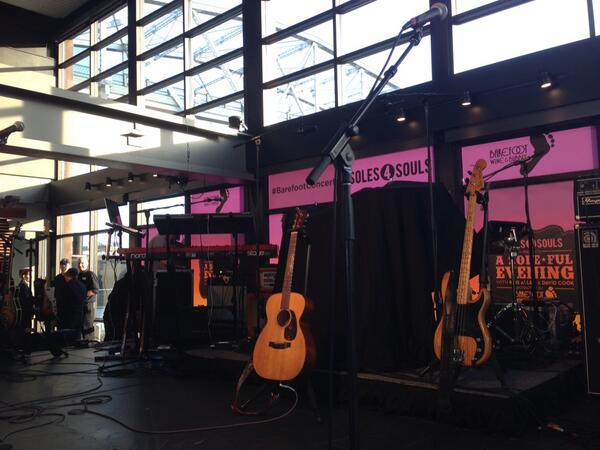 Photo by @xoxemjayxox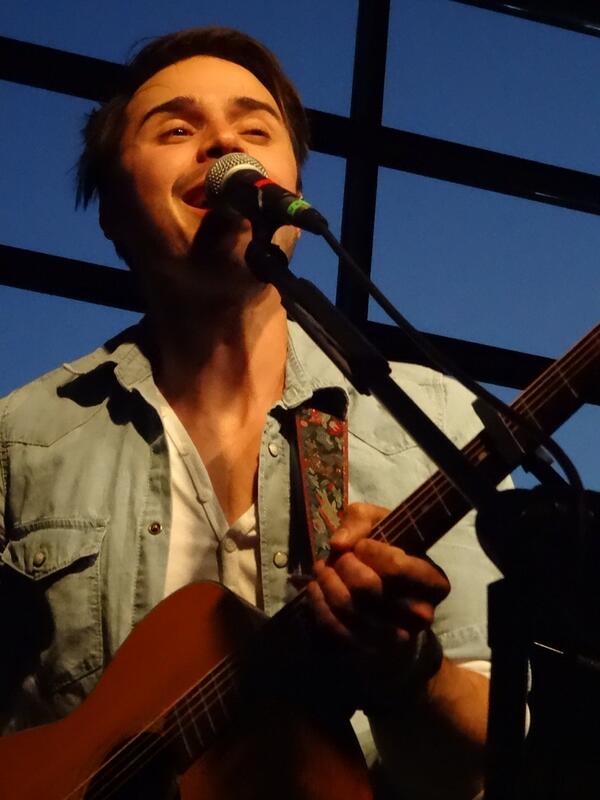 Photo by @Kristen8108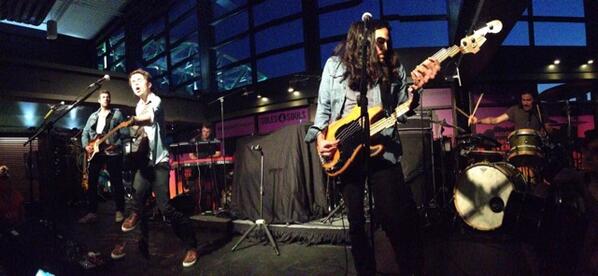 Photo by @jlminchey
Set List:
Photo by @HeyJoanieB
Complete video stream of show!
After the Show: