On February 24, 2013, some of Kris' most dedicated fans set sail from Port Canaveral, Florida to the Bahamas aboard the Carnival Sensation to enjoy concerts by Kris, Danny Gokey, Jamar Rogers (the Voice) and Two Story Road (country duo). The cruise benefits Danny's foundation, Sophia's Heart.
Saturday morning brought a whole bunch of "woot flying to Florida!!!" tweets as people arrived in Orlando to spend the night before departure, and it was fun to watch the flail. You'll recognize names from our Out Alive tour lists. For those wondering, cruising with Kris will be his manager, Sean aka Big Daddy, and Cale. Of course, when on the seas, tweeting will probably not be doable (no connection) but hopefully we'll get updates when they are in port.
Sunday 2/24: Danny performs with Jamar and Two Story Road
Tuesday 2/26: Kris performs with Jamar and Two Story Road
Wednesday 2/27: Both Kris and Danny perform
Wishing a happy, relaxing and fun adventure to all on the cruise! We'll update this post through the cruise as info comes in.
Highlights based on list tweets:
Thursday 2/28:
Kris singing Land of Smiles on Tuesday via @ArtistSupporter
Wednesday set list (partial?): Faith medley, Out Alive, Killing Me Softly and with the other performers: Here I Am to Worship and Signed Sealed Delivered
Also, Wednesday night, they set up a little gathering to watch Idol together w/ commentary from Kris, Danny and Jamar.
Lots of great pictures now being tweeted by our list.
Wednesday 2/27:
Tonight all of the acts performed together (via @ArtistSupporter)
Several people got videos of last night's show by Kris so we look forward to that!
Tuesday 2/26:
Amazing set list during Kris' performance! The request songs (there were three in the end) were Land of Smiles (with Kris on guitar!) and Running (off Brand New Shoes) and Love Too Much (an unreleased demo from the KATA era). Full set included BWY, AWM, WAYA (aka Amy aka the song for Newtown), Fighters, LYA, Monster, LLWD and STD. Will be doing the usual set list post and linking it here once we get the video!
Kris soundchecking Running (via @LittlePawns)
Kris performs at 5:30 EST (Bahamas are in the Eastern time zone) with Jamar Rogers. Kris auctioned off a song request to benefit Sophia's Heart, so he'll sing the winning bid!
They've landed in Nassau!
Monday 2/25:
Great recap of dinner from @ArtistSupporter
Picture of the guys from Monday's "Fancy Night" via @LittlePawns
They've arrived in Freeport! Here's a nice pic of Danny Gokey by @Ang_716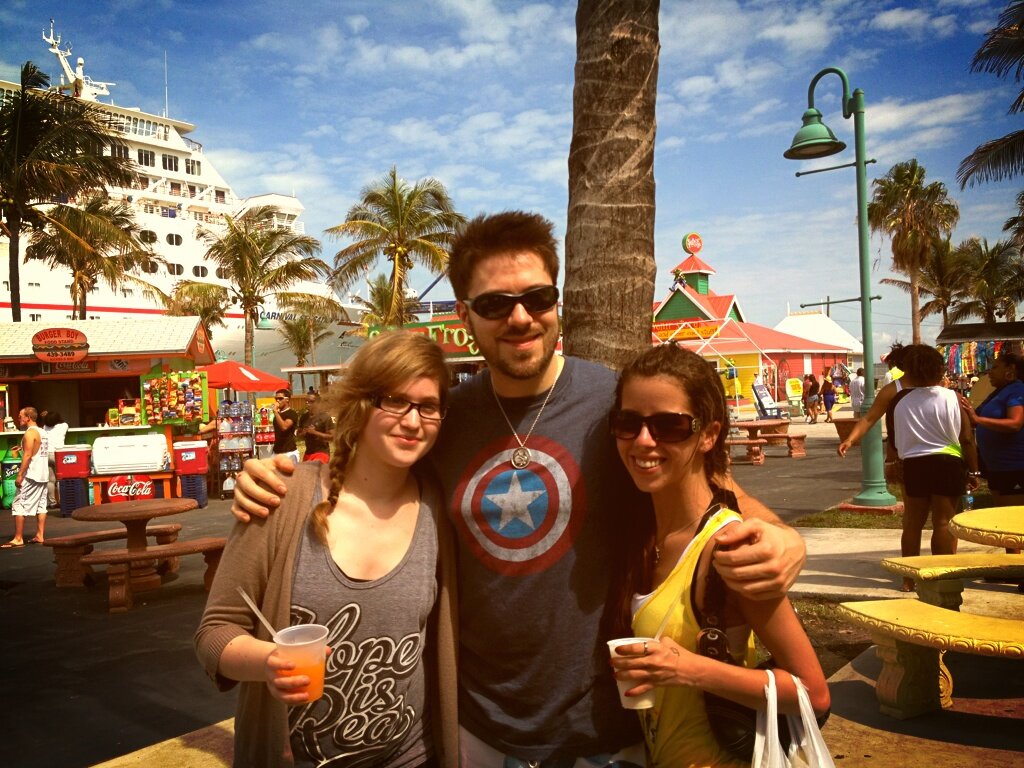 Nice picture from the Sunday night meet and greet by @LittlePawns (see the list for more pictures)
Sunday 2/24:
Here's a picture of Kris (posted by Kris):
Here's a pic of Danny (via @HartNurseDeb)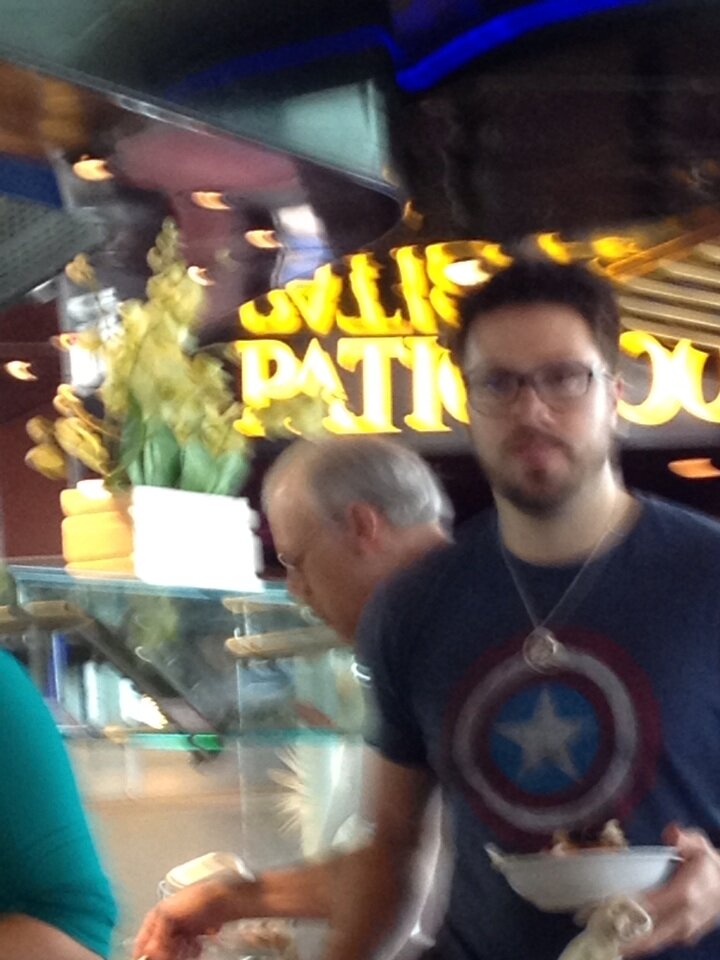 Monday night is Fancy Night!
Here's the boat (via @LittlePawns):