Festival/Cruise
Live Loud Festival at Sea
February 26 - March 2
Sailing from Miami to Great Stirrup Cay & Freeport, Bahamas
Other Acts: Saints of Valory, Ken and Drew of Sister Hazel, Yacht Rock Revue with Robbie DuPree and PLAYER (including original Ridge from Bold and the Beautiful!!! Not that I'm excited about that or anything), DJ Soulman, Chuck Cannon, Kristy Lee, Brian Collins, the Shadowboxers, Dugas, Scott Munns, Trailer Park Ninjas, Hey Monea! and Howl at the Moon
Festival, Cruise and List Preview:
Kris, his band, his fans and many other artists will be boarding the Norweigian Pearl on a musical cruise from Miami to the Bahamas. The list includes a few lucky cruisers found on Twitter and Facebook, plus a few regulars and the other acts. They may not be able to tweet while at sea. As we did last year for the Sophia's Heart Cruise, I'll use this post to update as we go along. The
festival's website has a ton of information
if you want to see what you're missing.
The Ship:
Photo of the Norwegian Pearl by @sixthmanjan
The Schedule:
Many thanks to cruiser @Ang_716 for this!
Click here for the complete schedule.
Highlights include:
Wednesday, 2/26: Kris performs in the ship's Stardust Theatre at 8:30 PM
Thursday, 2/27: Ship will visit Great Stirrup Cay. 60s Formal Night!
Friday 2/28: 70s Night! Kris performs in the ship's Stardust Theatre at 8:45 PM
Saturday, 3/1: Docking in Freeport. I notice there's a toga party that night too. Before the party, Kris performs on the pool deck at 8:30 PM in the Stardust Theatre at 10 pm.
Sunday, 3/2: Return to Miami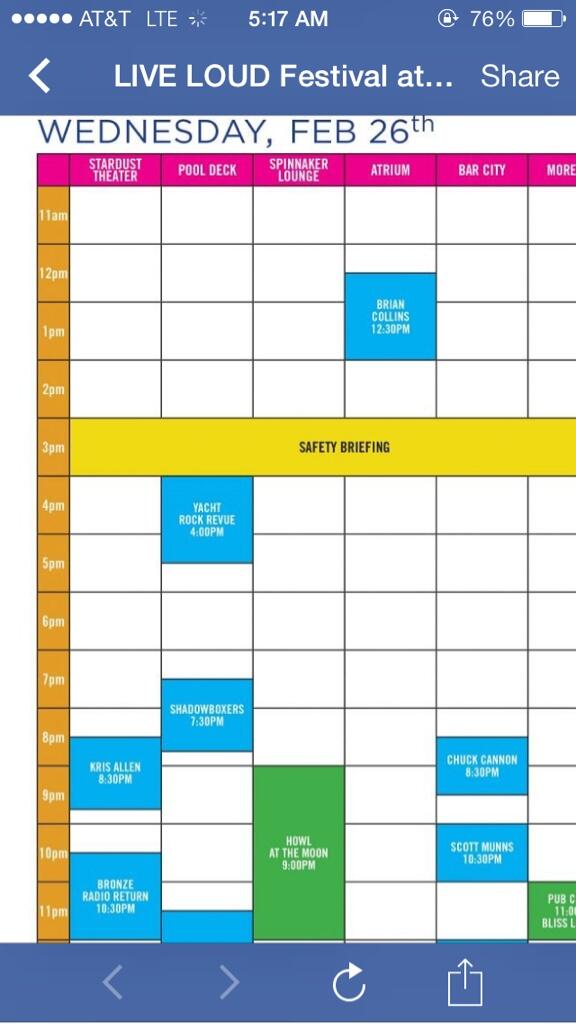 2/26: Kris performs at 8:30 PM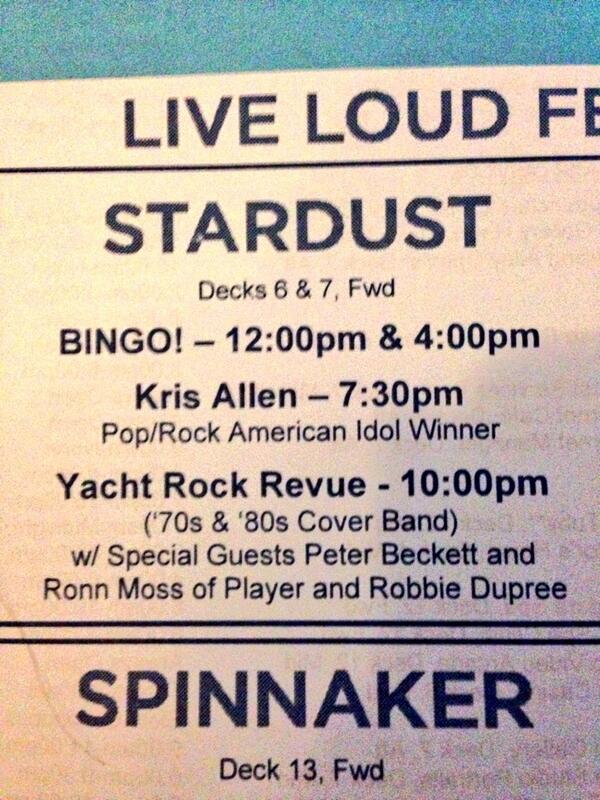 Revised schedule for 2/28
The Cruise!
Along with all the performances above, the festival's website promises "
there will also be great activities hosted by the bands! You can anticipate such experiences as Trivia, Flip Cup, Bingo and more."
I'll be posting images here during the cruise. Also check out Live Loud Festival's
Shipstagram
which finds all the tagged Instagram pics taken on the boat.
Pool Deck: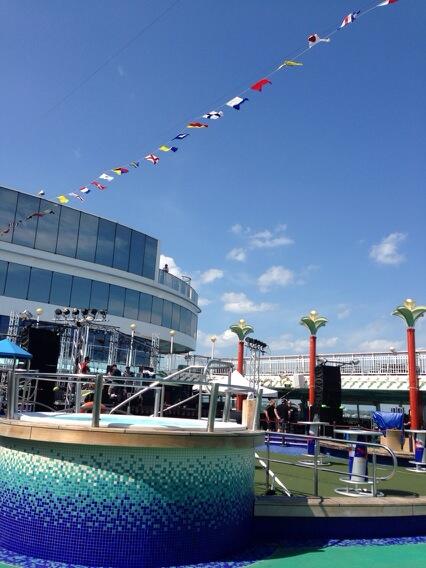 Photo by @Ang_716
KAB Frolicking on the Beach: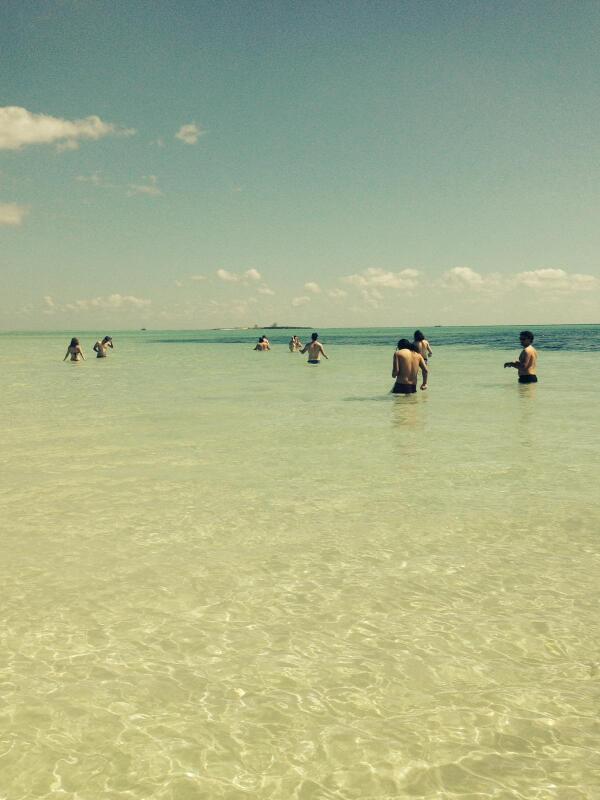 Photo by @ksutton041
Photo by candikanev



KAB scooting around the Bahamas:
Photo by @bigdaddysays
Photo by @bigdaddysays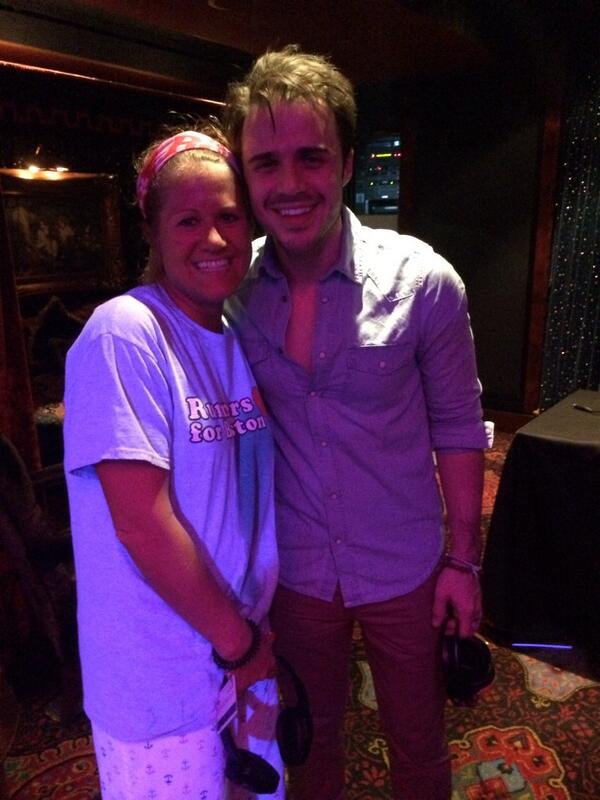 Photo at Headphone Disco by @csands75
The Shows!
2/26 Set List:
Paul Simon
Better With You
Don't Set Me Free
Alright With Me
Leave You Alone
Everybody Just Wants to Dance/I Want You Back (Original/cover - Jackson 5ive)
In Time
Breakdown (Cover - Tom Petty and the Heartbreakers)
Beautiful and Wild
Monster
Rooftops/Blurred Lines (Original/cover - Robin Thicke)
Live Like We're Dying
Shut That Door
2/28 Set List for 70s Night:
Alright With Me
Don't Set Me Free (Kris on electric guitar!) [Video - snippet]
Better With You/One Love (original/cover-Bob Marley)
(Note: Kris has performed each separately but this is the premiere of this mash-up, so - PREMIERE) [Video of One Love] [mp3 of One Love]
Beautiful and Wild
Leave You Alone
In Time [Video]
It's Always You [Video]
Paul Simon
Monster (Kris on electric guitar!)
Live Like We're Dying [Video]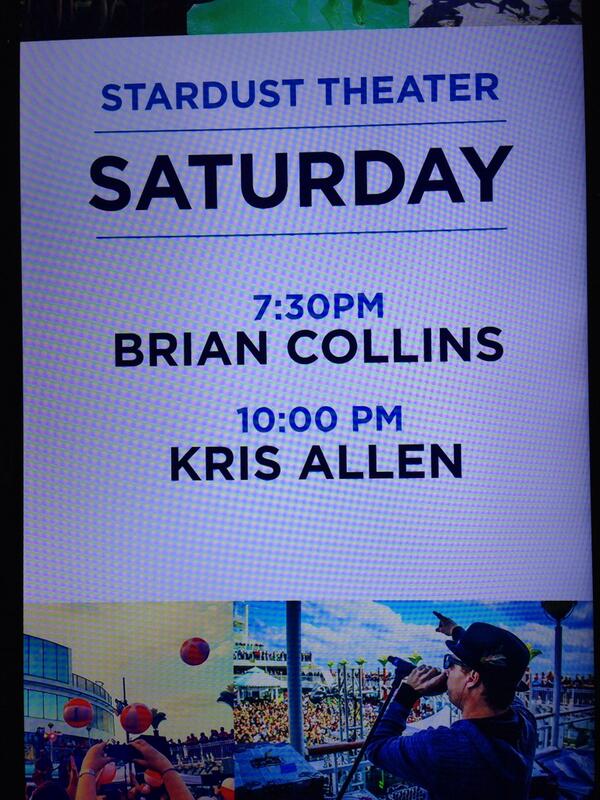 Photo by @Ang_716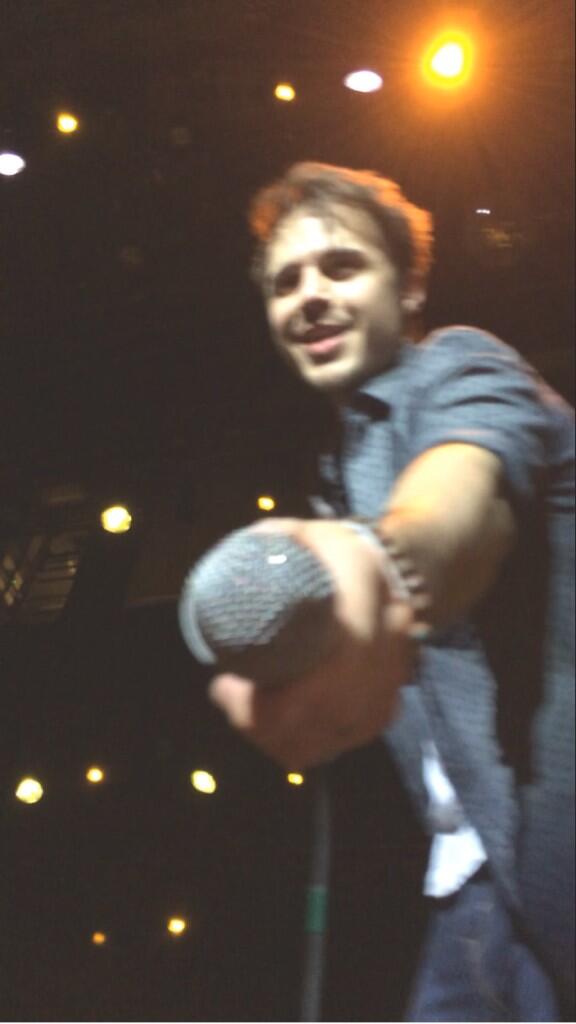 Photo by @micchelleMYbell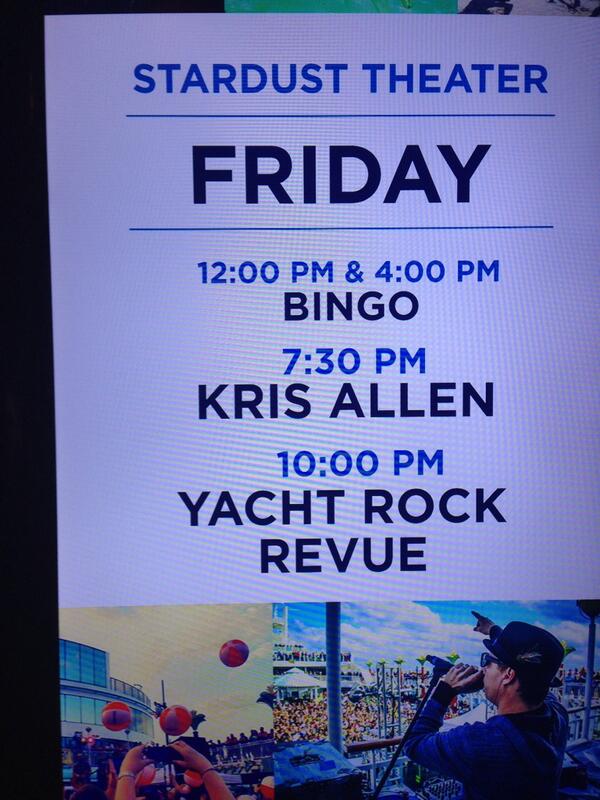 Photo by @Ang_716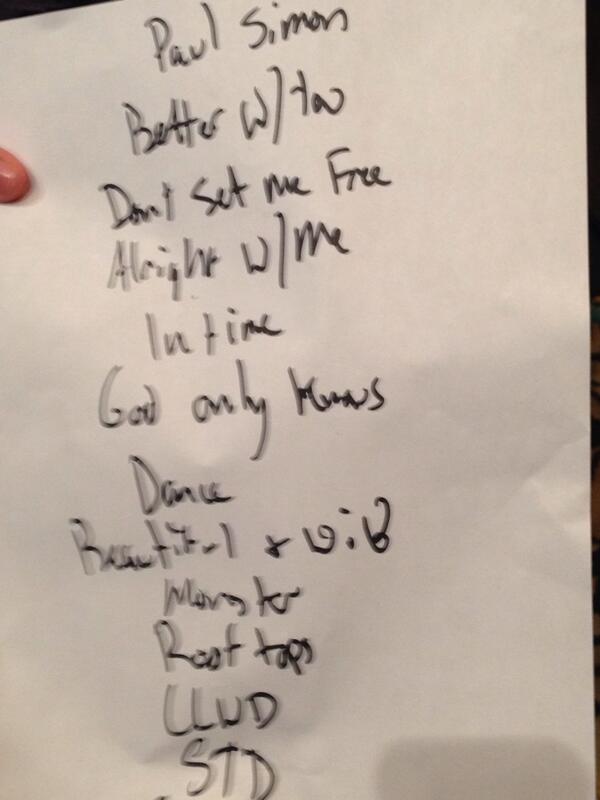 Photo by @Ang_716 - Apparently Kris did not stick to this photo
3/1 Set List:
[
Video with 11 minutes of snippets from 3/1 show
]
Paul Simon
Better With You
Don't Set Me Free [Video]
Alright With Me
In Time
Everybody Just Wants to Dance/I Want You Back (original/cover - the Jackson 5ive) [Video of IWYB and some AWESOME dancing] [Video]
Beautiful and Wild
Rooftops
Live Like We're Dying
End of the Show
Late Night 3/1 Jammin' with Members of Trailer Park Ninjas and Yacht Rock Revue:

Come Together (cover - The Beatles)
Stand by Me (cover - Ben E. King)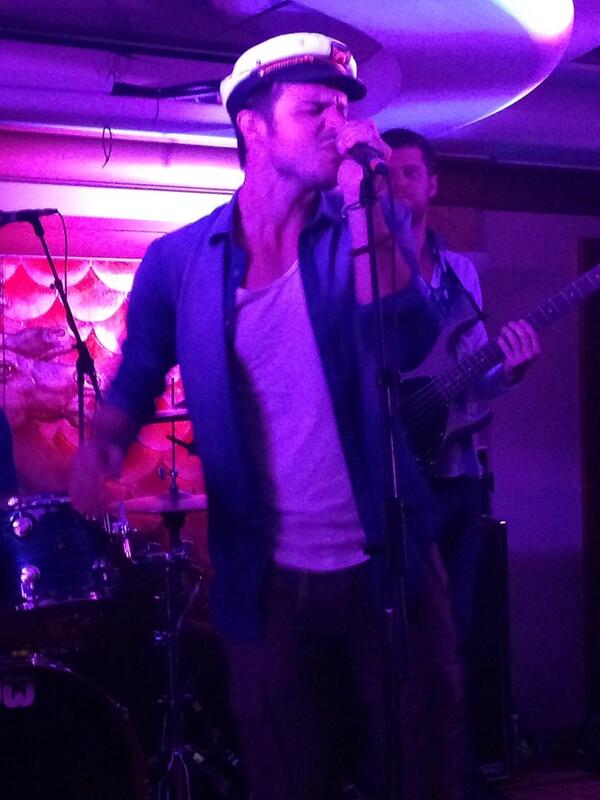 Photo by @Ang_716
After the Cruise: