Photo courtesy of nj.com
Concert

February 21, 2014

Encore Events Center
iPlay America
Freehold, NJ

8:00 PM EST

Opening Acts: Caroline Glaser, Matt Manisero
Show and List Preview:
This show has had some online buzz and the venue tweeted recently that it is close to a sell-out! Hope we get there! Lots of fans traveling to central New Jersey for this show, which is fairly easily reachable by bus or car from both New York and Philadelphia. (It's also worth noting that Freehold is the boyhood home of Kris' idol, Bruce Springsteen (but in case you are wondering, Bruce is on tour in Australia).) iPlayAmerica is described by a Yelp review as "Vegas for Kids" and
features food, drink, rides, an arcade, and the venue
in which Kris is going to play, the Encore Events Center. This is also the last show of his club tour in February; after this, it will be college shows and festivals for the rest of February and March.
We do know of someone planning to stream; the link will be tweeted out on the list if it's a go. If you listen (or have listened the past few nights), they'd like you to consider (no obligation)
making a donation to one of Kris' favorite charities, WorldVision
.
Pre-Show/Event Press and Publicity:
Screencap of Venue's Ad
Street Team Flyer
The Ticket: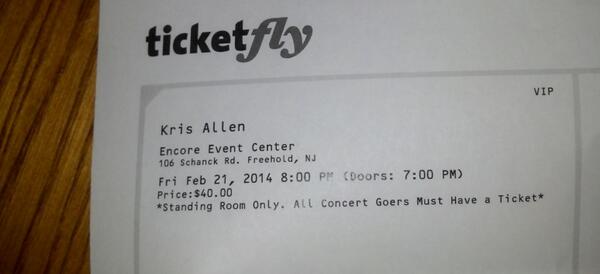 Many thanks to @J9DH!!!
Merch, Signage and Other Fun Stuff:
Photo by @KuddlyKimmie
The Show: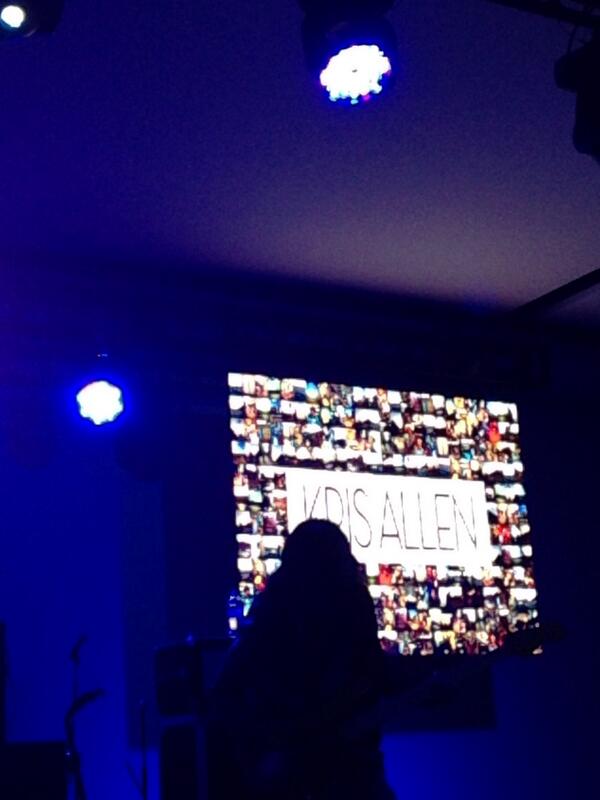 ooh a backdrop!!! Finally! Photo by @Ang_716
Photo by @x_serenade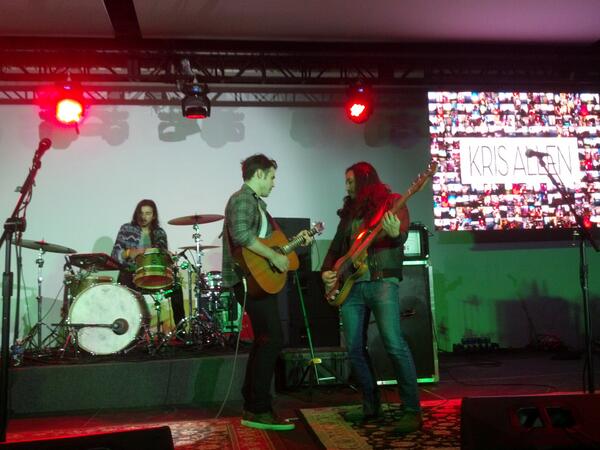 Photo by @J9DH
Set List:
After the Show: