Concert
February 9, 2014

The Loft
Lansing, MI
Doors, 7 PM EST; Show 7:30 PM

Opening Acts: Caroline Glaser, Taylor Taylor

Show and List Preview:
It's been exciting to build this list. The venue has done a fantastic job of promotion, tweeting frequently and preparing that nice poster above. The show is sponsored by a radio station, 97.5 NowFM in Lansing. VIP is sold out and the list is one of our largest this month. Not many regular names but it's a chatty list so video and live tweets should be plentiful.
Pre-Show Publicity and Press:
Street Team Flyer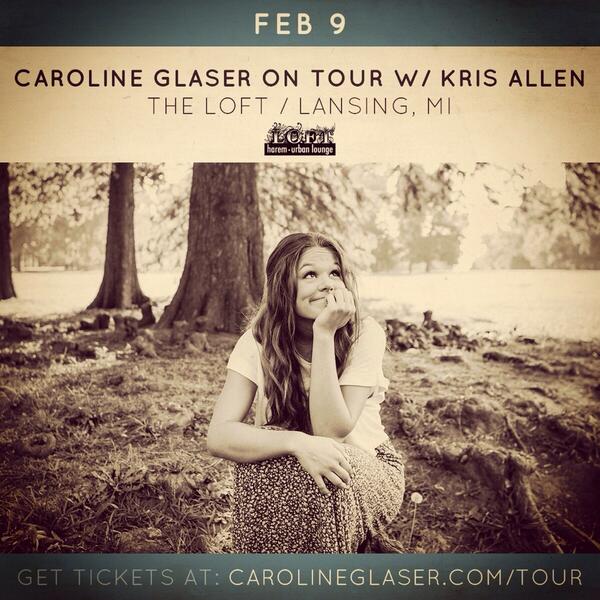 Photo by @CarolineGlaser
The Ticket:
Thanks to @tisJul!

Soundcheck:
Streaming soundcheck video from 97.5 NOW-FM!
(Note: Link may have been taken down to video.)
Kris did another VIP soundcheck for the Meet and Greet:
Word is that he sung one of the new songs (not sure which one.)
Set List:
Paul Simon
Alright With Me
Leave You Alone
Out Alive [Instagram]
Monster
Rooftops [Instagram]
Live Like We're Dying [Instagram] [Instagram] [Kris' Instagram of crowd][Video - partial]
Shut That Door
End of the Show ??? (In picture, but tweets indicate it was skipped)
After the Show: