University of New England
Other Acts: Love and Theft; Hello Newman

Show and List Preview:
Ah another college show. I have a love/hate relationship with these. On the one hand, the opportunity to get new fans exposed to the music is fantastic. On the other hand, the hardcore fan gets very little goodies from these; and in many cases is unable to attend. (Which is a bitter pill to swallow when there are no shows for the non-college student on the schedule at the moment.) But college shows are what is happening now, and this one is at a picturesque college on the coast of Maine. Attendance is limited to those with a college ID and one guest they bring.
Pre-Show/Event Press and Publicity:
The Ticket:
Your UNE College ID.

Merch, Signage and Other Fun Stuff:
Photo by @HelloNewman
The Show: Kris Solo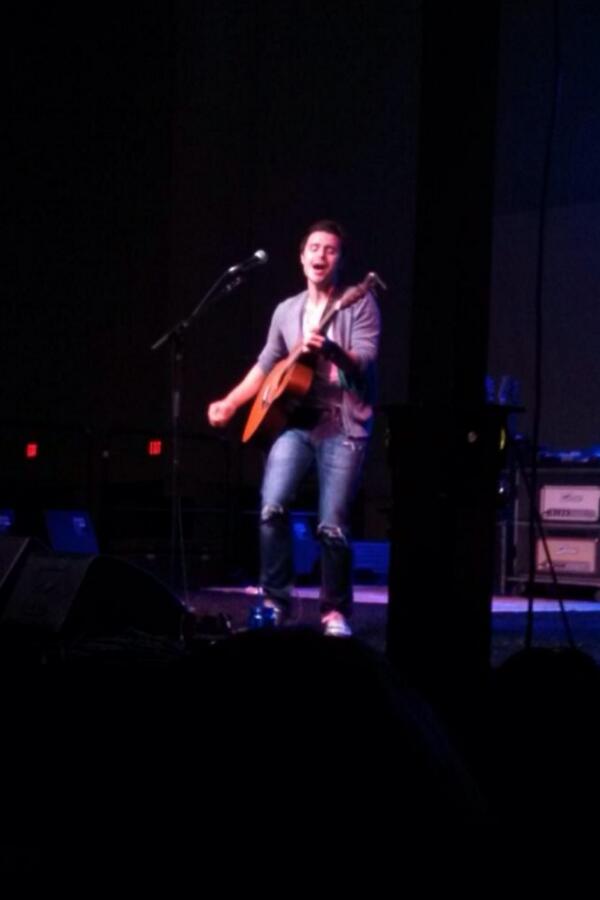 Photo by @frappachito and @thatwas0netime
Set List:
After the Show: