Promo Flyer by Team Kris
Concert
August 31, 2014
The Acorn Theatre
Three Oaks, MI
---
Show and List Preview:
Kris and band bring the Horizons Tour to the closest it will get to Chicago for a solo show. This show was announced later and seems to have flown under the radar, however. It will be interesting to see how big the list turns out! Luckily, we've got some fantastic live tweeters on the list and hopefully more fans will make the trek to Chicago.
Pre-Show/Event Press and Publicity:
The Ticket:
Photo by @christig428 - Thanks!

Merch, Signage and Other Fun Stuff: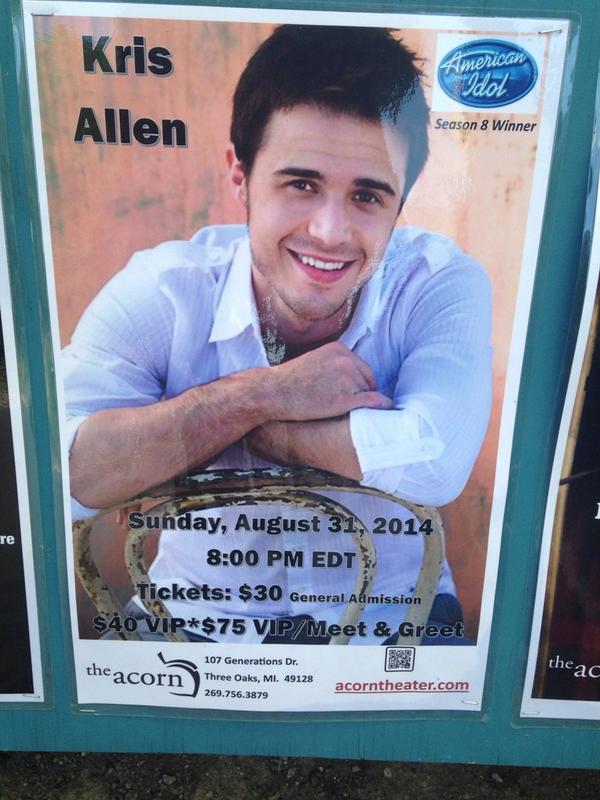 Photo by @Stefani_Brian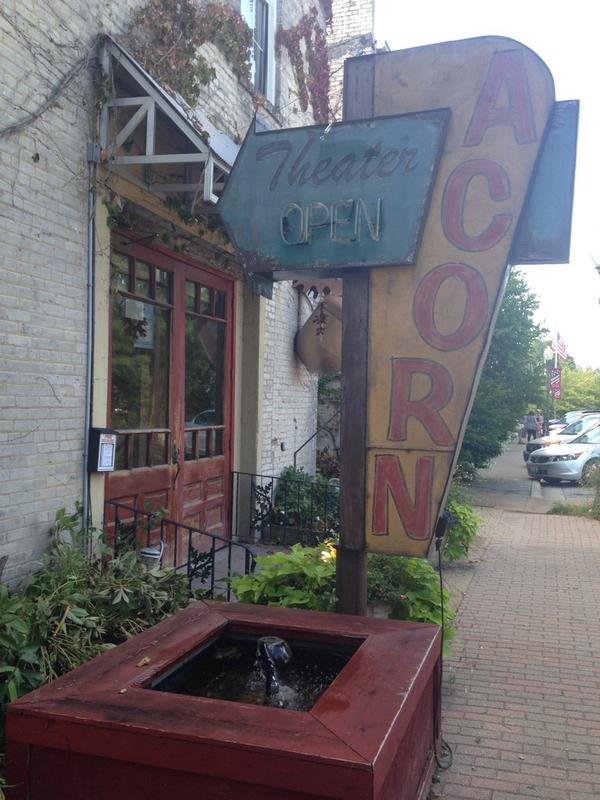 Photo by @Stefani_Brian

Soundcheck:
The Show:
Photo by locked and sekrit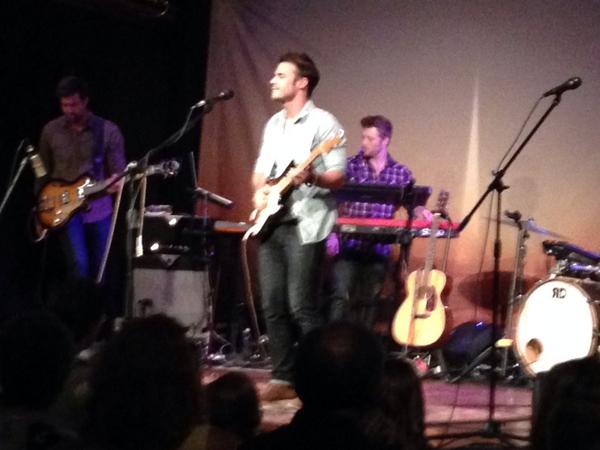 Photo by @KrisAllenUnites
Full Band - Plugged In
The List:
Click here to view the live tweet list from the show on the web
or view it embedded below. (If viewing on a phone, list won't work. It's best to use an app such as Echofon - then navigate to @KrisAllenLists twitter profile, select the list and subscribe with your app.)

Tweets from https://twitter.com/KrisAllenLists/lists/aug31threeoaksmi


Set List:
Photo by locked and sekrit
Paul Simon/Young Love
Better With You
Beautiful and Wild
Prove It To You
Alright With Me "Sax"
In Time
It's Always You
Everybody Just Wants to Dance/I Want You Back (Original/Cover - The Jackson 5ive mash-up)
Lost [YouTube]
Don't Set Me Free [YouTube]
Live Like We're Dying
The Wire (Cover - Haim) Denied again
Stay With Me (Cover - Sam Smith) - A teen girl singer named McKenzie Jacobs that Kris met at the meet and greet sang this for everyone & Kris harmonized with her at the end. [YouTube] [mp3 with Chandelier]
Chandelier (Cover - Sia) [YouTube] [mp3 with Stay With Me]
Shut That Door [YouTube]
End of the Show
See also:
Kris Allen Set Lists
After the Show: