Promo Flyer by Team Kris
Concert
August 30, 2014
Trine University
Angola, IN
7 PM Eastern
Opening Act: Zach DuBois
---
Show and List Preview:
This was initially advertised as a college show, but it is open to the public. Trine University is located in NE Indiana, near Ohio. It's within two hours of Fort Wayne, Indiana, Toledo, Ohio and Detroit, Michigan. If you can get there, you should! There are some people on the list heading there from Chicago too. So we should have a good list!
Just an admin note: I'll be away most of Saturday, may or may not have wifi where I'm going. Will be back in time for show though.
Pre-Show/Event Press and Publicity:
Street Team promo flyer (shown above) and promo challenge
Interview with WLKI-FM 100.3 - not posted online
The Ticket:

Photo by @camorris13 Thanks!

Merch, Signage and Other Fun Stuff: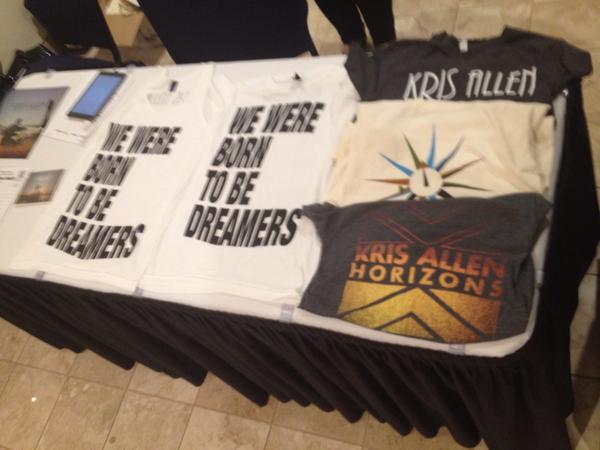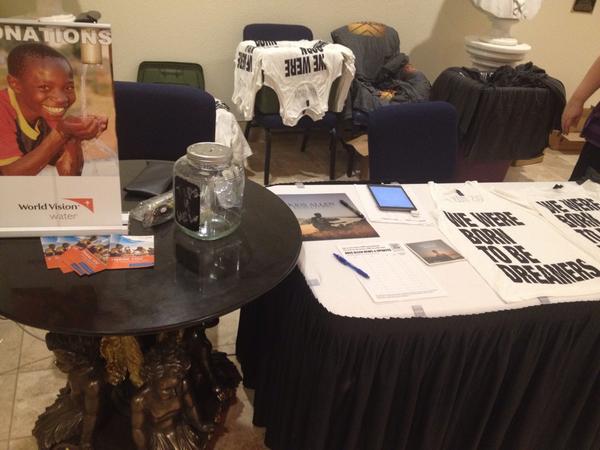 Merch photos by @Peppermintish
Soundcheck:
The Show: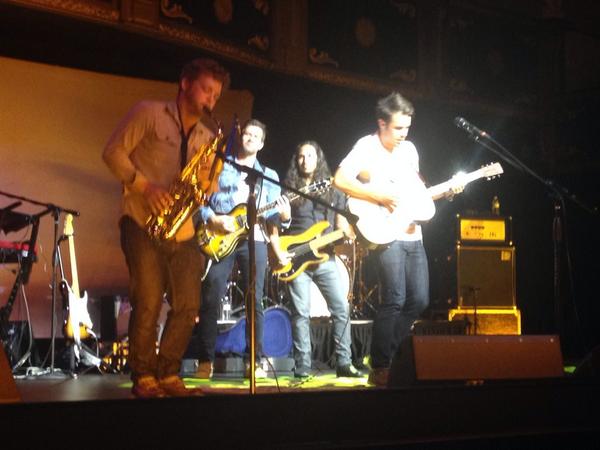 Photo by @peppermintish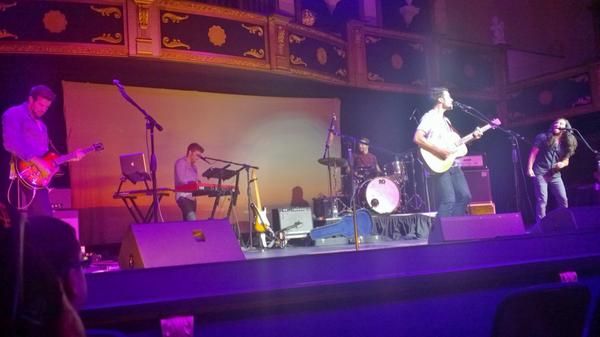 Photo by @peppermintish

Set List:
Photo by @peppermintish - Kris varied from this a little
Young Love/Paul Simon
Better With You [YouTube]
Prove It To You [YouTube - Partial]
Alright With Me (Sax)
In Time
Monster/Rude (Original/Cover - MAGIC!) mash-up [YouTube]
God Bless the USA (Cover - Lee Greenwood) [YouTube]
It's Always You [YouTube]
Everybody Just Wants to Dance/I Want You Back (Original/Cover - the Jackson 5ive)
Lost
Don't Set Me Free
Live Like We're Dying
The Wire (Cover-Haim)
Chandelier/Stay With Me (Cover - Sia/Sam Smith) mash-up [Instagram] - PREMIERE of mash-up [YouTube] [mp3]
Shut That Door
End of the Show [YouTube]

After the Show: