Screencap by @KrisAllenLists
Concert

April 3, 2014

Neighborhood Theatre
Charlotte, NC

Doors 7 PM EDT, Show 8 PM EDT

Opening Act: Reeve Coobs
Show and List Preview:
This show is in a small venue in Charlotte and according to the denizens of Yelp, it has fantastic acoustics and is overall a great place to see a show! Our list is not big but of course a few regulars are on it!
Pre-Show/Event Press and Publicity:
The Ticket:
Photo by @granni9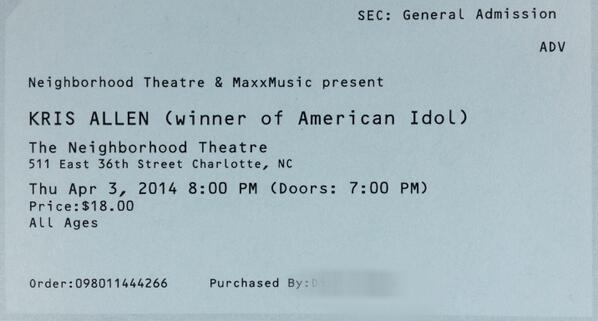 Online version by @NCshopgirl
Merch, Signage and Other Fun Stuff: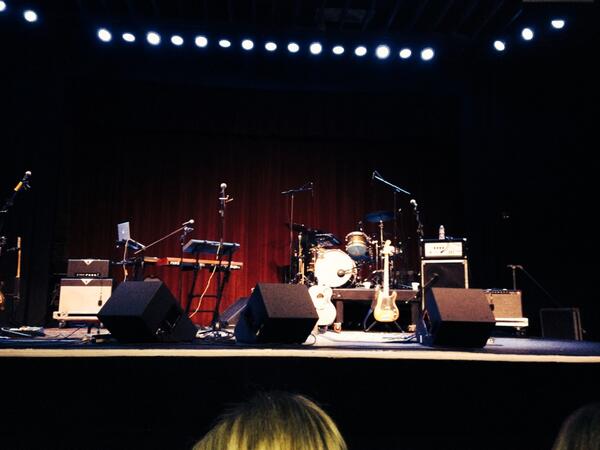 Stage setup by @NCshopgirl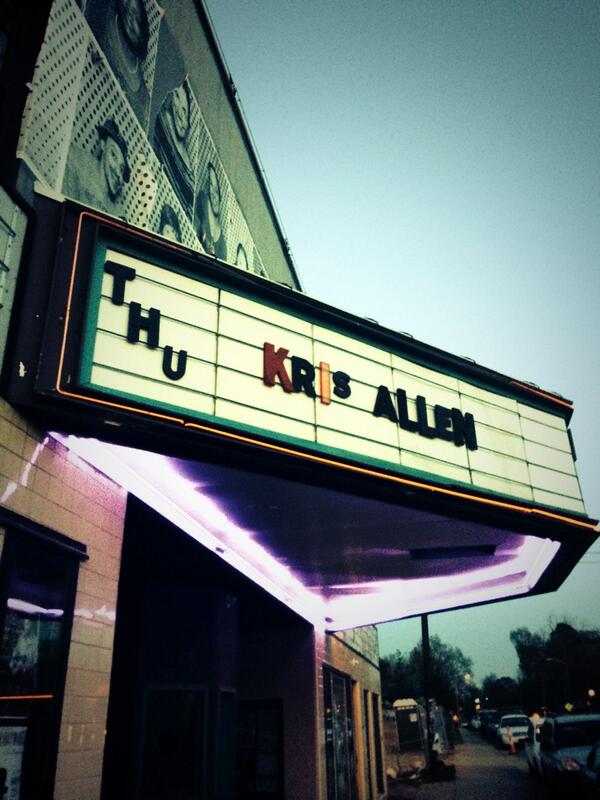 Sunset version by lockedandsekrit
The Show:
Livestream!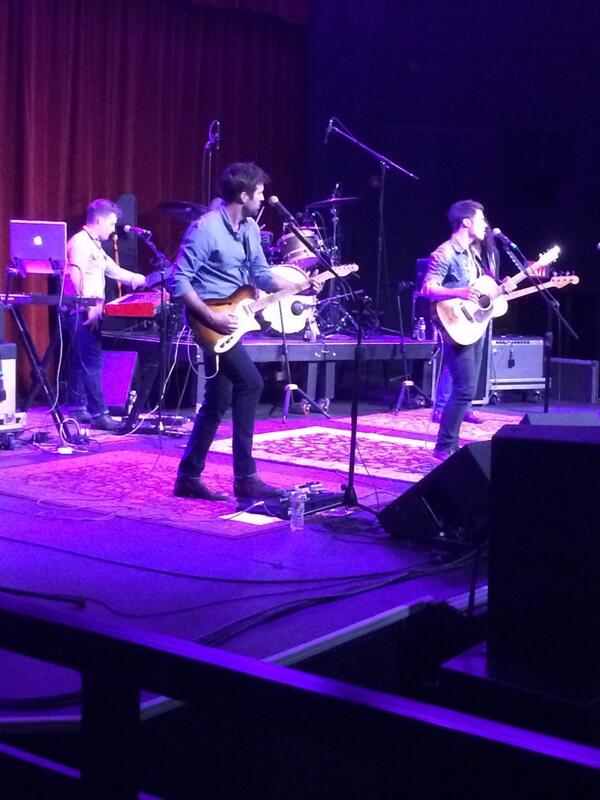 Photo by lockedandsekrit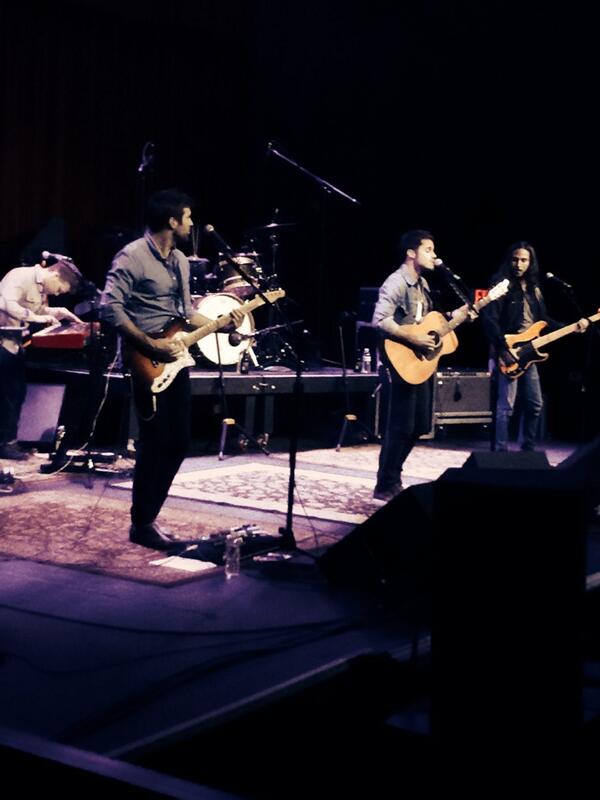 Photo by lockedandsekrit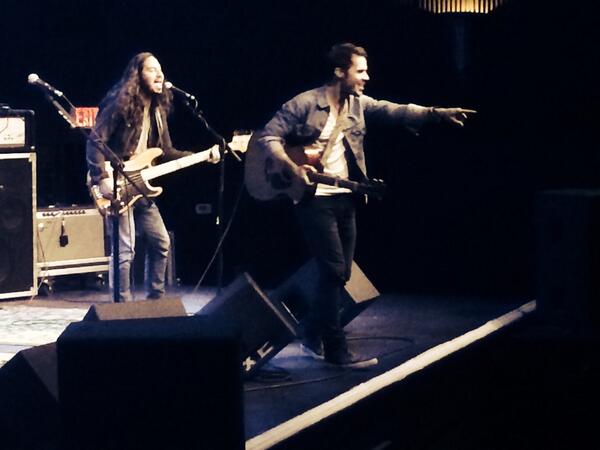 Photo by lockedandsekrit



Set List: (To be filled in as the show goes on or afterwards)
Photo by @granni9
Don't Set Me Free [Video]
Alright With Me [Video]
It's Always You [Video]
Out Alive [Video]
Beautiful and Wild [Video]
Monster [Video]
Rooftops [Video with LLWD]
Live Like We're Dying [Video with Rooftops]
Shut That Door
End of the Show