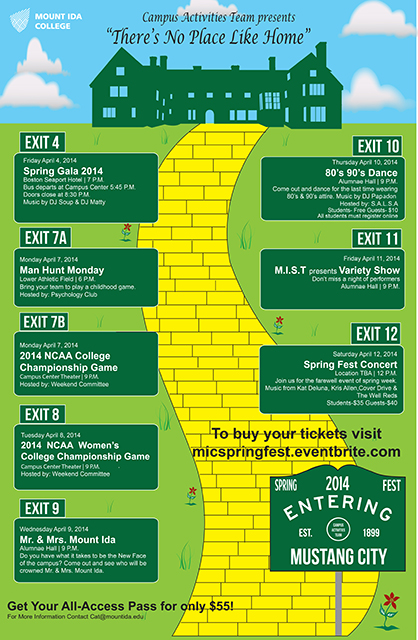 Photo by Mount Ida Campus Activities Team
Mount Ida College Spring Fest Concert
April 12, 2014
Mount Ida College
Newton, MA
11:30 AM EDT
Other Acts: Kat DeLuna, The Well Reds, Cover Drive
Show and List Preview:
This is a college show at a small college near Boston, MA and is part of their annual spring celebration. Although Kris has many fans in the area, to attend this show, they will need to have a Mount Ida college ID or be the guest of someone who attends Mount Ida. In other words, I really would not expect much from this show or list,although I have found some happy student tweets and hopefully they'll live tweet the festivities. Maybe Mount Ida is the new Darton State! Let's hope.
Side note - based on some reports by people who attended the Nashville shows, Cale is not with the band for this as he had a prior commitment.
Pre-Show/Event Press and Publicity:
Just the
event website
. Kris' street team was specifically asked by the college not to promote the show. It is not posted on his website or Facebook.
The Ticket:
Photo by Mount Ida College

Merch, Signage and Other Fun Stuff:

The Show:
Photo by @DeveauTrain

Set List: (Partial, obviously)

After the Show: