Music Box Theatre
Hershey Park
Hershey, PA
Two Shows!
4:00 pm and 6:30 pm EDT
Show Preview:
Well obviously, this show is a big deal! It's the first show post-baby! And set in his east coast stronghold, he will no doubt have an enthusiastic audience. Plus it's at an amusement park and we always get some fun pictures and videos when Kris visits amusement parks.
Show Poster!
(via @Ang_716)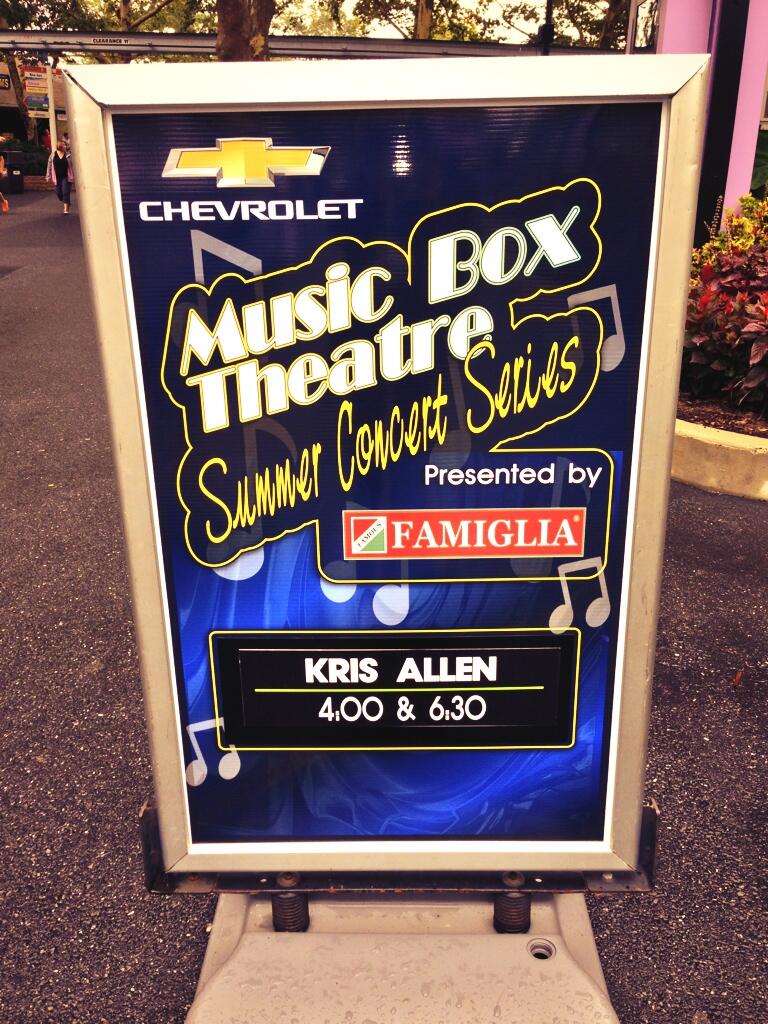 4:00 pm Set List!
(via @heartsandroses9):
6:30 PM Set List (via @Ang_716)
List Preview:
At first glance, you'll notice this is not one of our biggest lists. However, what it may lack in quantity, it will have in quality as many of our finest tweeters, video-takers and photographers plan to make the trek to Hershey. And I'm sure we'll be adding a ton of amusement park patrons who just didn't tweet in advance.
Updated:
Two very fun shows, although from all reports, show #2 had the greater energy thanks to Kris inviting the crowd to get out of their seats and stand by the stage, and also having much more banter. Hoping that Fleming Artists will seek out standing venues for Kris in the future - it makes a huge difference! Special note, in show #1, the audience and Kris sang
Happy Birthday
to Chris Torres.
You can find the set list post with links to photos and videos for each show here: