Poster via @WorldsAIDSDayUS
Also featuring Melinda Doolittle, Rayvon Owen, Devin Velez and Malaya Watson
---
Show and List Preview:
Kris appears with other American Idols of yore (some good ones IMO) at a benefit concert in Detroit to support World AIDS Day.
Post Show Update:
As we saw from more recent seasons of Idol, some of those Idols aren't reluctant to tweet, so they made up the bulk of our list. ;) They all were in good voice for a good cause. Plus a DJ from Detroit's AMP Radio gave one of our Kris fans a little
tour scoop
. Post updated with set list and media (some videos) after the break...
Updated 12/8/2015
Pre-Show/Event Press and Publicity:
The Ticket: Please help me build an awesome archive of Kris shows and email a picture of your ticket to krinjalists@gmail.com! (or DM to @KrisAllenLists on Twitter) I'll block out personal info and bar code before posting.

Soundcheck/Rehearsals:
Check out this fun video posted by @RayvonOwens: [
LINK
]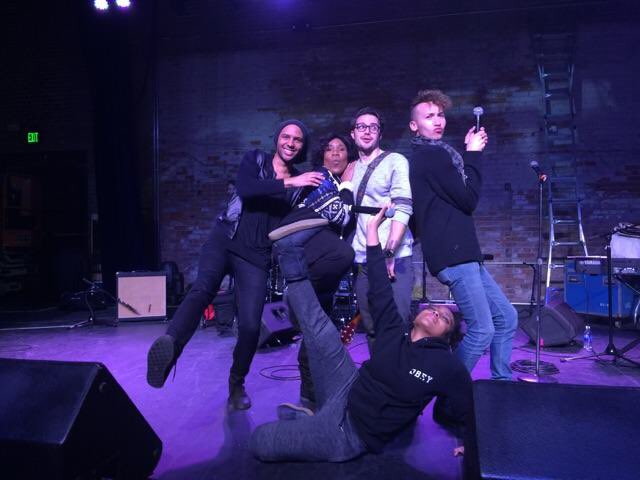 Photos by @DevinAI12
A photo from today's rehearsal from World AIDS Day's IG:
The Show:
Photo by @CCDub77
Media:
Set List: Thank you to those following things closely last night who tweeted what was played during the streaming.
Stand By Me (Cover - Ben E. King)
In Time
Better With You [Instagram]
Fighters
Live Like We're Dying [Instagram]
With Other Performers:
With a Little Help From My Friends (Cover - the Beatles) [YouTube]
Check my calendar on the web version of this blog
for full schedule; visit krisallenofficial.com/tour or
event/venue's website for tickets