Annual StageIt Christmas Concert
December 18, 2014

8:00 PM Eastern
In what has become a highly anticipated annual holiday tradition, Kris Allen brings us his Christmas StageIt show. For those who haven't used StageIt before, it's an online platform for artists to perform via a livestream to their fans. You do need to buy a ticket-however, as of two hours before the show, they are sold out (for the third time).
Here's the link to the show just in case more tickets are released:
https://www.stageit.com/kris_allen/baby_it_ain_t_christmas_without_a_stage_it_show/42479
Updated: Did you miss the show or not read your email like I advised? Don't despair! Tons of videos, set list and mp3s after the break!
The Show: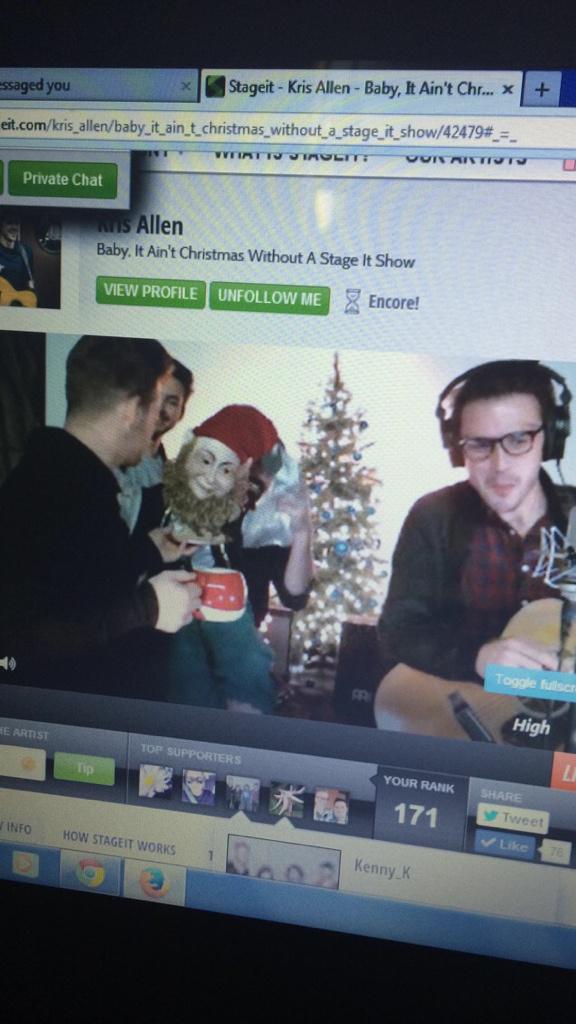 Photo by @ang_XoXo17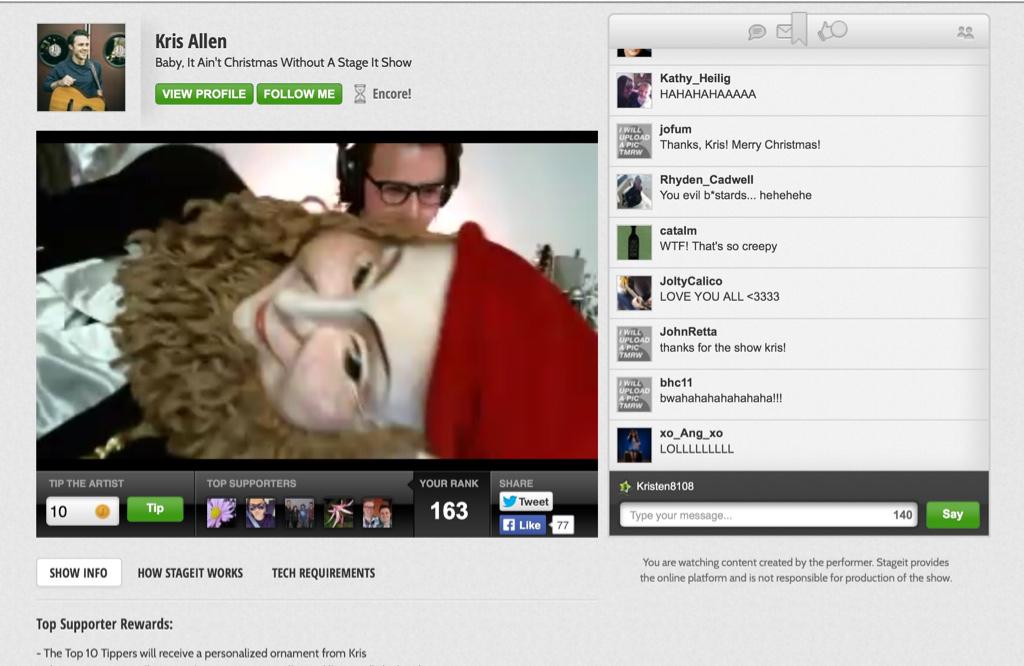 Screencap by @kristen8108 with bonus creepy elf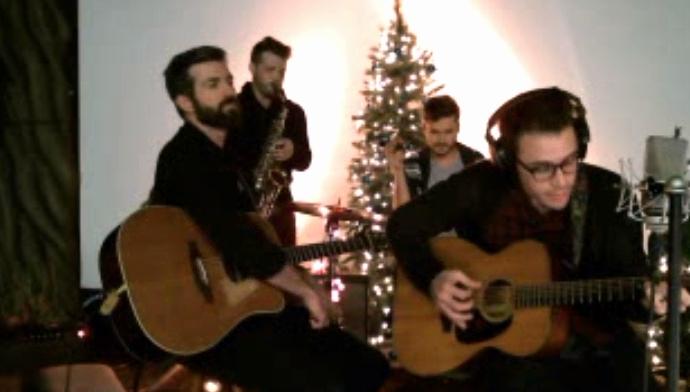 Screencap by @p_eleph
Set List: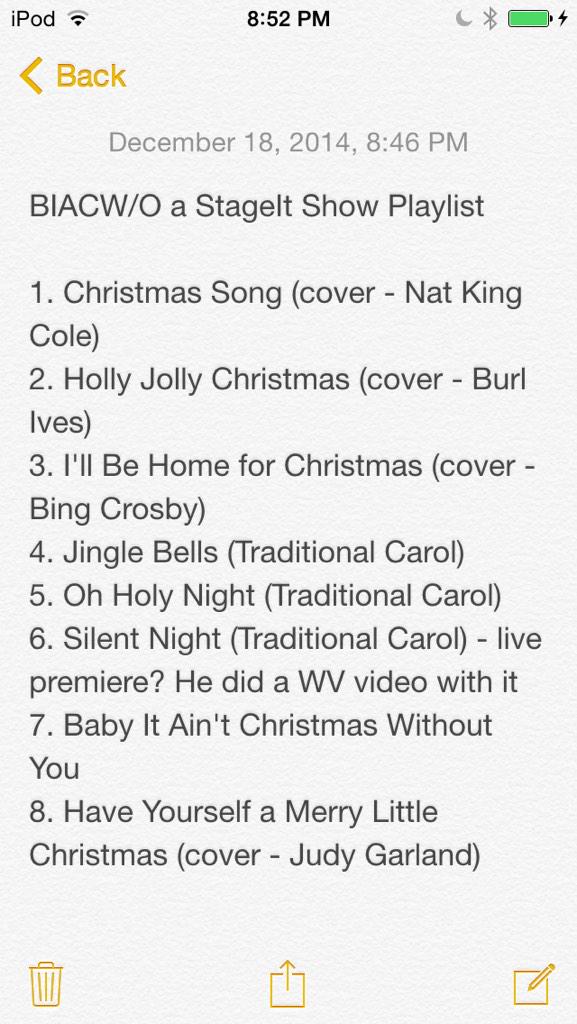 Ace note-taking by KAL
Mp3 Folder:
Here
Related Links: