Dickens of a Christmas
December 13, 2014
Public Square Stage
Franklin, TN (Nashville)
3:45 - 4:30 PM CST
---
Show and List Preview:
Kris headlines this two-day Christmas festival in the historic town of Franklin, TN (near Nashville). The festival actually sounds fun: Victorian themed, with a public singalong immediately following Kris' performance, and of course lots of good food and live music. Last year more than 50,000 attended the two day event, so should be a good crowd. (Now how many will live tweet Kris for us, that is the question! So far most of the list is comprised of local news and vendor twitters.)
You may recall that Kris played a show here in April, but we did not get a lot of media
. Hopefully a well-attended Christmas festival will be different! If you go, please let me know to add you to our Twitter list! (Tweet me @KrisAllenLists.)
Updated with set list and media after the break...
Pre-Show/Event Press and Publicity:
The Show: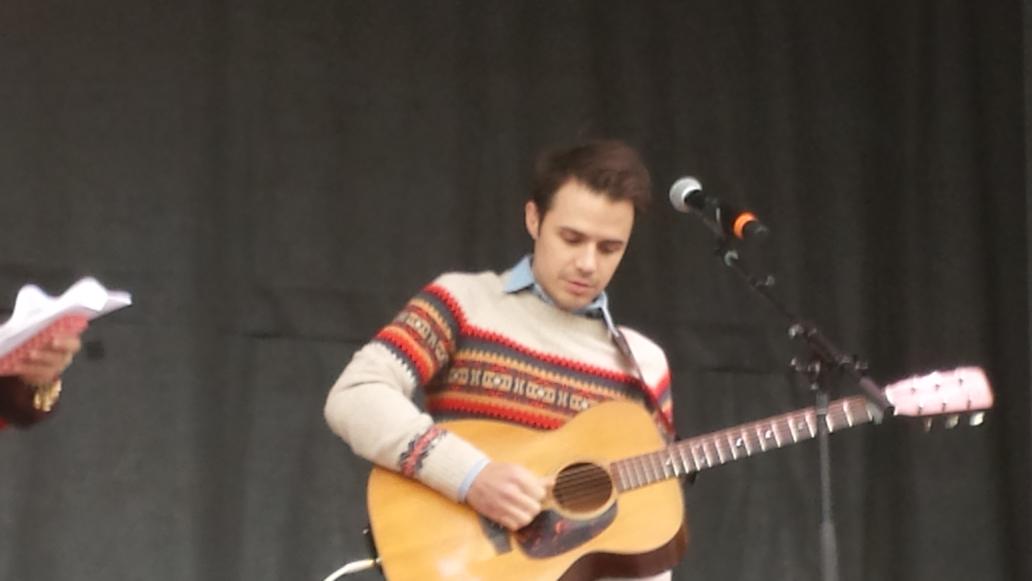 Photo by @Dr_Ewart

Photo by @Koukkou4LB
Set List:
Holly Jolly Christmas (Cover - Burl Ives)
The Christmas Song (Cover - Nat King Cole) [Instagram]
Feliz Navidad (snippet) (Cover -Jose Feliciano)
Jingle Bells (snippet/request from the little boy) (Cover - Traditional Carol) [Instagram]
I'll Be Home for Christmas (Cover - Bing Crosby)
Have Yourself a Merry Little Christmas (Cover - Judy Garland) [Instagram]
Baby It Ain't Christmas Without You
Oh Holy Night (Cover - Traditional Carol)
We Wish You a Merry Christmas (Crowd singalong) (Cover - Traditional Carol) - PREMIERE
Other Media: