Stadium Series logo courtesy of LA Kings
LA Kings v. San Jose Hockey Game
2015 Coors NHL Stadium Series

February 21, 2015
Levi's Stadium
Santa Clara, CA
Pre-Game 6:30 PM Pacific
Game 7:00 PM Pacific


---
Preview:
Kris is performing the National Anthem and
Live Like We're Dying
with a symphony before this nationally televised outdoor hockey game that is a
big deal to hockey fans
. As for those of us who are into spring sports, well, yay for Kris performing the anthem at a big nationally televised sporting event! Plus the other performers include the most excellent
Melissa Etheridge and John Fogerty
during the intermissions!
For those of you in the San Jose/Santa Clara area, there's
tons of activities to do before the game
, so it sounds like a fun time. Plus you get to
do something funky with your mobile phone to help the musical performances
! The game itself
is sold out and they expect 63,000
!
No Twitter list for this - they don't work well for anthems, plus this will be on TV so you'll get to watch it live. Instead, I'll RT media as well as update this post. If you go, help me and the NHL out and use the hashtag #StadiumSeries for your tweets.
Media and information on how to watch the game on TV after the break...
Updated 2/21/15 with tons of media! Just scroll down....
Pre-Show/Event Press and Publicity:
Tweets and/or press releases from, the Sharks, the Kings, the NHL, the stadium, Team Kris, Melissa Etheridge and John Fogerty
Apparently there is radio advertising in NY
Most important, game will be nationally televised in the US and Canada:
TV and Satellite Information:
The event will be broadcast live nationally on
NBCSN
in the United States (note, that is not NBC but NBC Sports Network) and on
CBC
in Canada at 7 p.m. PT/10 p.m. EST on Saturday, February 21, 2015. I've linked the networks so that you can look up what channel they're on (NBCSN provides a zip code look up).
If that doesn't work, give this
livestream
a try! (Apparently it may require a sign-in with your cable provider.)
Canadians: give this streaming page a go -
http://www.cbc.ca/sports-content/hockey/nhl/video/
Sirius XM users: Team Kris says go to XM Internet 933, unless you are in San Jose (in which case it is on XM 218 (Internet 943))
Pre-Game show - There is a livestream on the NHL network of the pre-game activities happening before the ones on NBC Sports Network.
Click here to watch
.
The Event:
Kris performs the National Anthem! [mp3]

Official Video from NHL:

Also: [
YouTube recorded video
] | [
YouTube recorded video
] | [
YouTube recorded video
] |
[
YouTube video (f
rom crowd, nice audio)] | [
Video (long partial) from San Jose Mercury News
] | [
YouTube video
(from crowd, snippet of Kris getting ready to sing)] | [
YouTube video
(from crowd, after Kris sang)]
[
Instagram Video
] | [
Instagram Video
]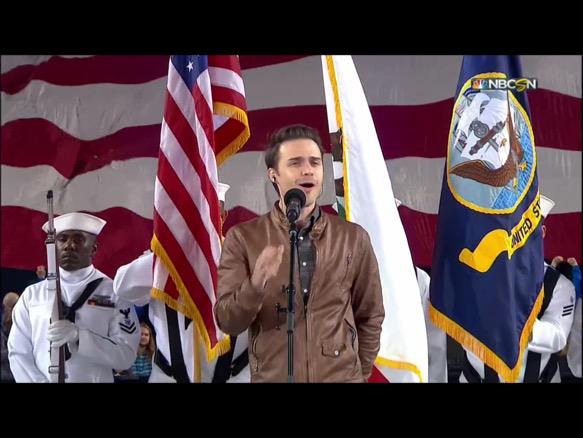 Screencap by @ISBinLA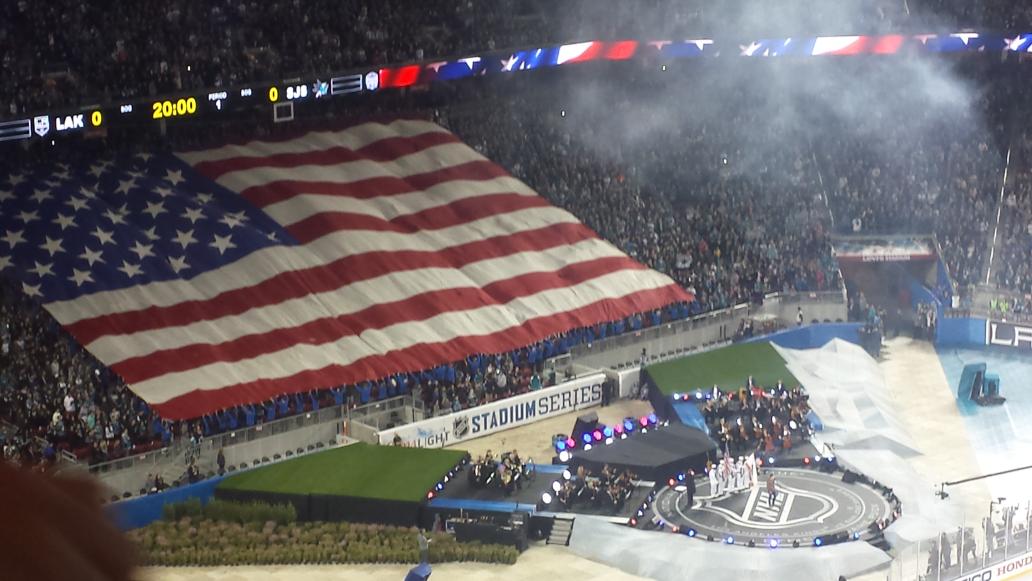 Photo by @M_McKenzie
More Media:
Kris trends worldwide!
Screencap by @Christig428
Kris performs LLWD! [mp3]
MJ's video:
[
Instavideo
] | [
YouTube
(partial, from the crowd)] | [
YouTube
recorded video]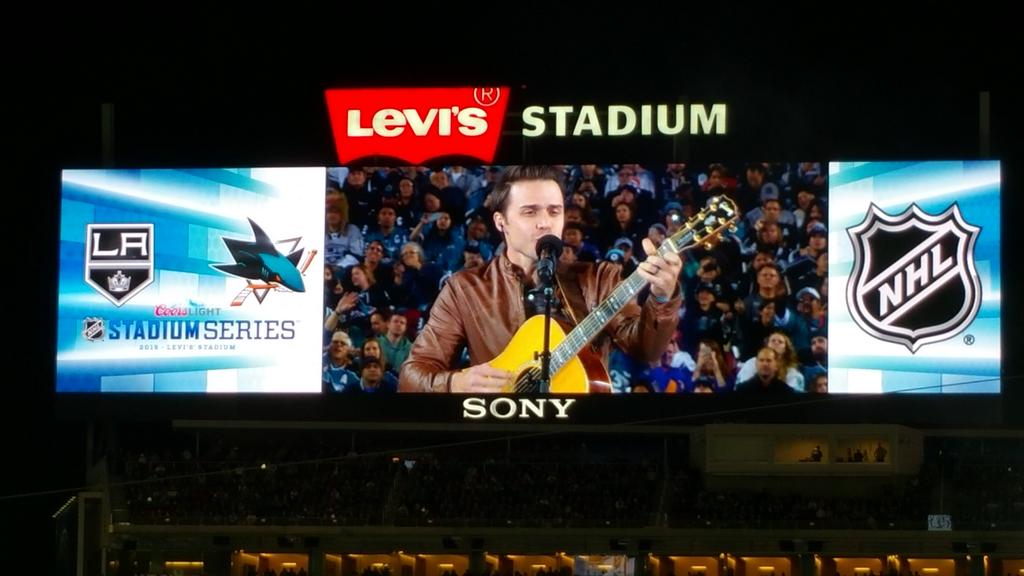 Photo by @jen_tang06
Photo by @MarleneRelja
Soundcheck!
Click here to watch an insta-video of the anthem rehearsal!
Soundcheck photo by @reddusfoximus
Photo by @brianallanhobbs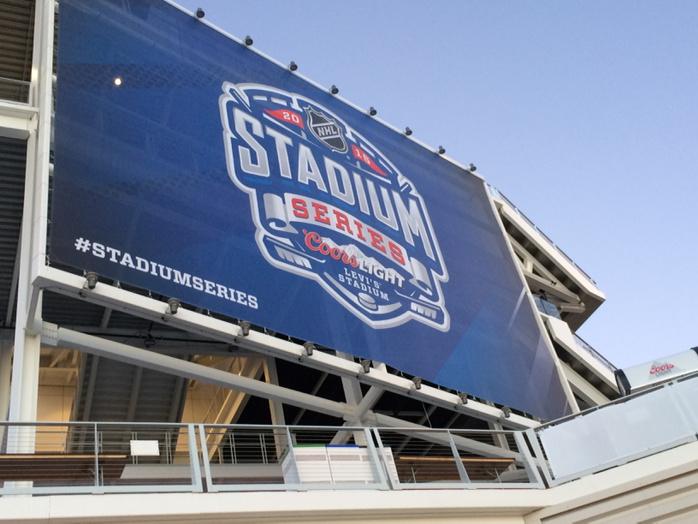 Photo of Levi Stadium by @krismicklin