Hart Auditorium (Photo from fansofdavid.com)
Concert
Hart Auditorium
Brigham Young University-Idaho
Rexburg, ID
7:30 PM MDT (9:30 PM EDT)
Show and List Preview:
Concert Poster:
Photo via @KellBellSteele
The Show!
We have got a
video from soundcheck of Monster
! (Hat tip: @p_eleph who I recommend all Kris fans follow on Twitter - always finding good stuff!)
Some pictures from the show: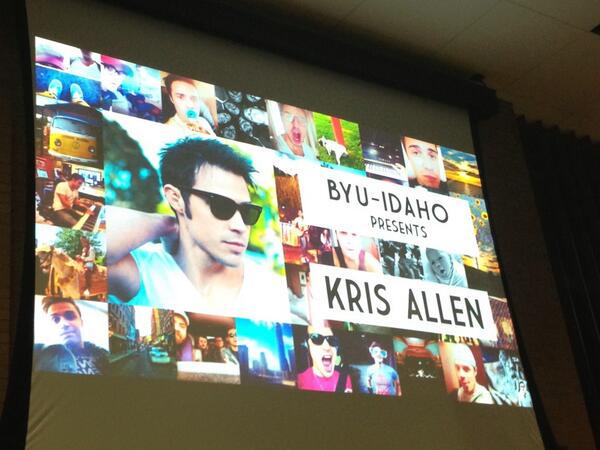 Photo via @englisherica
New merch!
Photo via @firesprite11_5
Kris!
Photo via @mirandeezy
The Crowd (> 2000 according to @bigdaddysays)
Photo via @kheilig
Set List: