Concert
July 18, 2014
House of Blues
Anaheim, CA
Doors 7:30 PM Pacific
Show 8 PM Pacific
Opening for Andy Grammer;
Opening Act - Brett Young
Show and List Preview:
This is a very exciting show! It's the first show for Kris since he announced the release of his single,
Prove It To You
, as well as the imminent August 12 release of his new album,
Horizons.
Although we've heard many of the Horizons tracks already, we've not heard PITY done live yet. However, his duet partner, Lenachka,
confirmed she will be at this show to perform the song
.
Plus he's teamed up with the awesome Andy Grammer for two west coast shows (this one and one the following night in San Diego, CA). Check out this week's
Throwback Thursday post
for an Andy/Kris friendship retrospective! I wish they could have made this a full-blown tour.
As far as our list, we have some great tweeters and video-takers which is normal for a Los Angeles-area show. We also have been chatting with some wonderful Andy Grammer fans and you'll find them on the list as well. We'll keep an eye out for surprise celebrity guests and friends of Kris to add to the list too. Who knows, Adam Lambert might even make an appearance as his summer tour with Queen has a gap in dates that night.
(I'm kidding, it's very unlikely.)
In unwelcome news, one person who won't be there:
Cale
. (Update: Also looks like drummer
Steve did not make the trip
.)
Pre-Show/Event Press and Publicity:
Andy Grammer's street team hanging posters up in Southern California: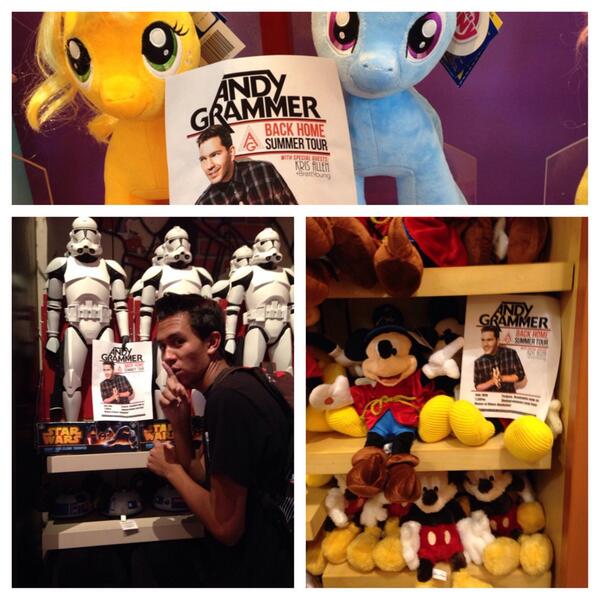 Photo by @BrantSennett
The Ticket:
Photo by @summerdaze_


Merch, Signage and Other Fun Stuff: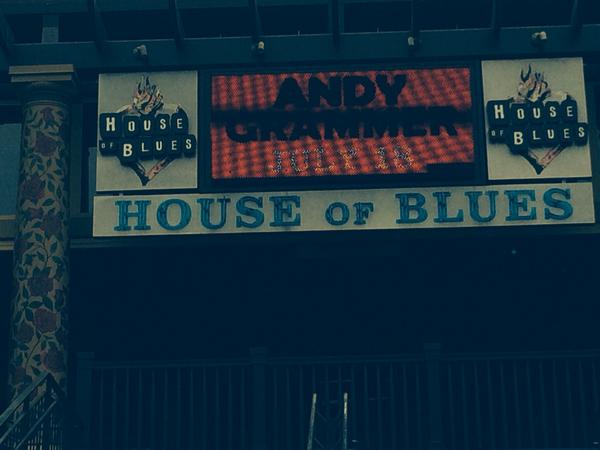 Photo by @KrisMicklin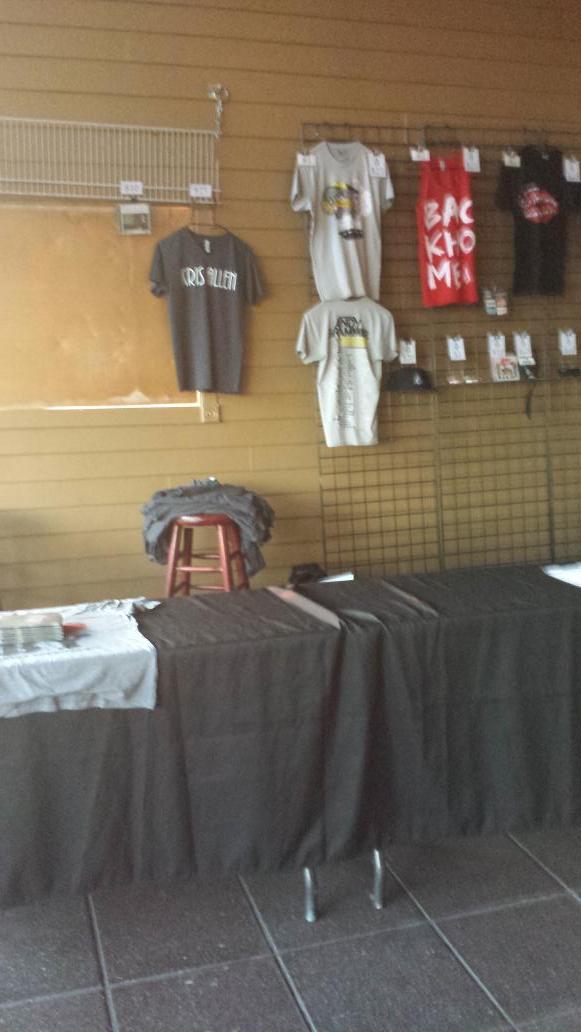 Photo by @angelp212
Celebs in attendance:
Savannah Chrisley (Chrisley Knows Best); Colton Haynes (Teen Wolf; Arrow)

The Show:
Acoustic - Kris with Torres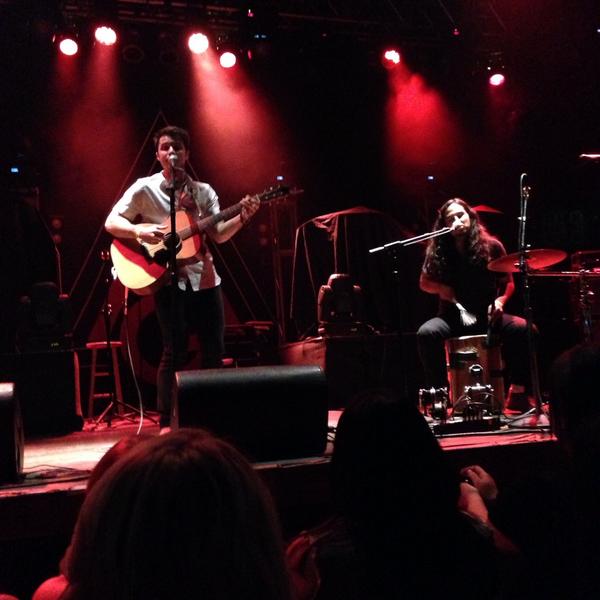 Photo by @shoshpd

Set List:
Also:
Banter Video
After the Show: