Photo via @Phillips
Lauderdale Live Festival
Huizenga Park
Fort Lauderdale, FL
June 19 - VIP Event, 7 PM

June 20 - Concert, 3-10:45 pm
(Kris set on June 20 is at 5 pm)
Other Acts:
6/19 - Ben Rector
6/20 - Emily Kopp, Drew Holcomb and the Neighbors,
Ben Rector, Phillip Phillips


---
Show and List Preview:
This should be a good time! It's a festival with other acts that are current, relevant and in Kris' genre, so already that's an improvement! Plus there's a private party on a yacht for VIP ticket holders with a bonus "intimate" Kris performance. We do have our FL regulars going so our list will be good and I'm sure we'll get some great media as we recently did for West Palm Beach and Orlando shows!
Updated: Set list with instavideos for the VIP party and tons of media for the concert (including instavideo, setlist, twit cast and videos of Kris' set and set list, videos and twit cast for P2 as well!)
Updated 6/30/2015
Pre-Show/Event Press and Publicity:
SouthFlorida.com (has complete schedule and set times for all acts)
Numerous tweets from Phillip Phillips and OAR (playing Saturday night)
The Ticket:
Photo by @ShookByCook

Friday 6/19 VIP Show:
Photo by @Ang_XoXo17

Friday 6/19 VIP Set List (order uncertain): Thanks @christig428, @Ang_XoXo17 and @joanieL57 for videos!
Better With You [Twitter Video]
In Time [YouTube]
Live Like We're Dying [Instagram] | [Twitter Video] | [YouTube]
Rooftops [Twitter Video]
Everybody Wants to Rule the World (Cover - Tears for Fears) [Twitter Video] | [Instagram]
Free Falling - (Cover - Tom Petty) [Twitter Video] | [Instagram]
The River (cover - Garth Brooks) [Twitter Video] | [Instagram]
Shut That Door
Media:
Saturday 6/20 Concert: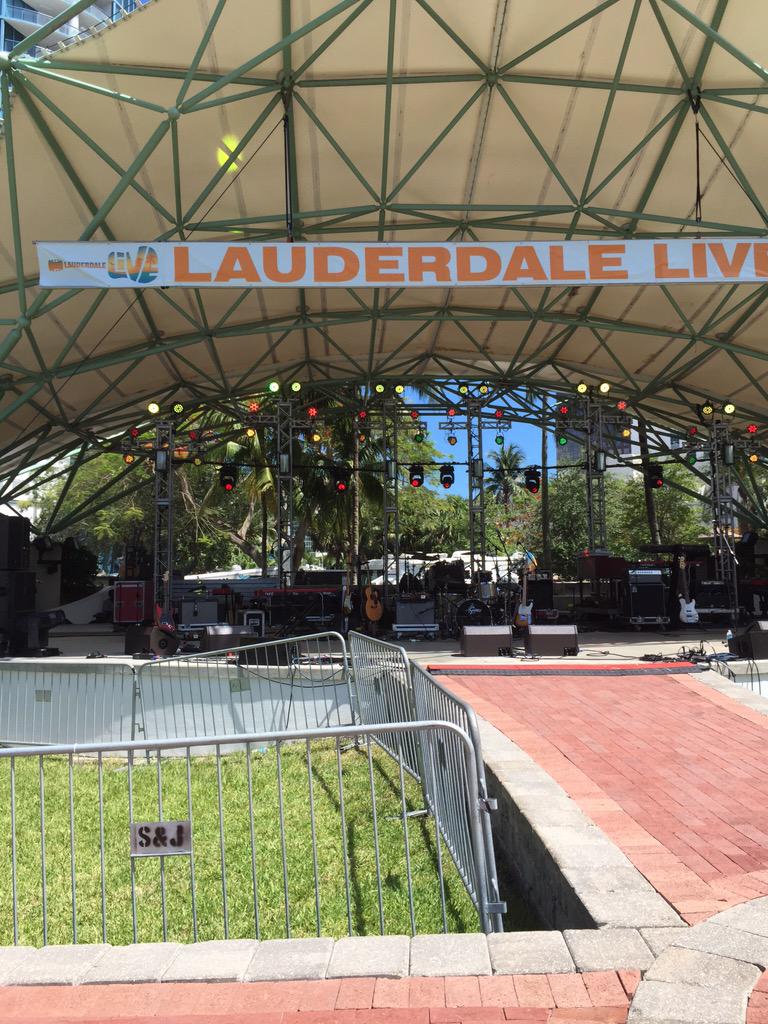 Pic of the stage by @Floridamomof4
Soundcheck:
Kris soundchecked Killing Me Softly
Photo of soundcheck by @christig428
The Concert:
Photo by @P2_Philactic
Photo by @ShookByCook
Photo by amcwright on IG
Photo by @catalm
Kris' 6/20 Set List: Thanks @JoanieL57, @christig428, @catalm, @yendiders and @ShookbyCook for videos!
Media:
BONUS! Phillip Phillips Coverage below!
P2 Set List:
Get Up Get Down [Instagram]
Lead On
Unpack Your Heart
Raging Fire
Don't Trust Me
Thicket
Gone Gone Gone [Instagram]
Man on the Moon
Where We Come From
Fly
A Fool's Dance
Home [YouTube - partial]
Media:
Check my calendar on the web version of this blog
for full schedule; visit krisallenofficial.com/tour or
event/venue's website for tickets