Photo via Adelphi U PAC Facebook








Concert
September 18, 2015
Concert Hall
Adelphi University
Garden City, NY
7:30 PM EDT
---
Show and List Preview:
This is a college show but thankfully one that's part of the college's cultural arts programming so it is open to the public.
There are regular fans going so do expect media and video. Also the college promises to put something on its
Periscope account tonight
, so make sure to follow them via that app!
Updated:
Good crowd, good Twitter list, good set list, videos and pics after the break...
Updated 9/27/15
Pre-Show/Event Press and Publicity:
Tweets from the university and street team. Hey, Kris even RTed one.
The Ticket: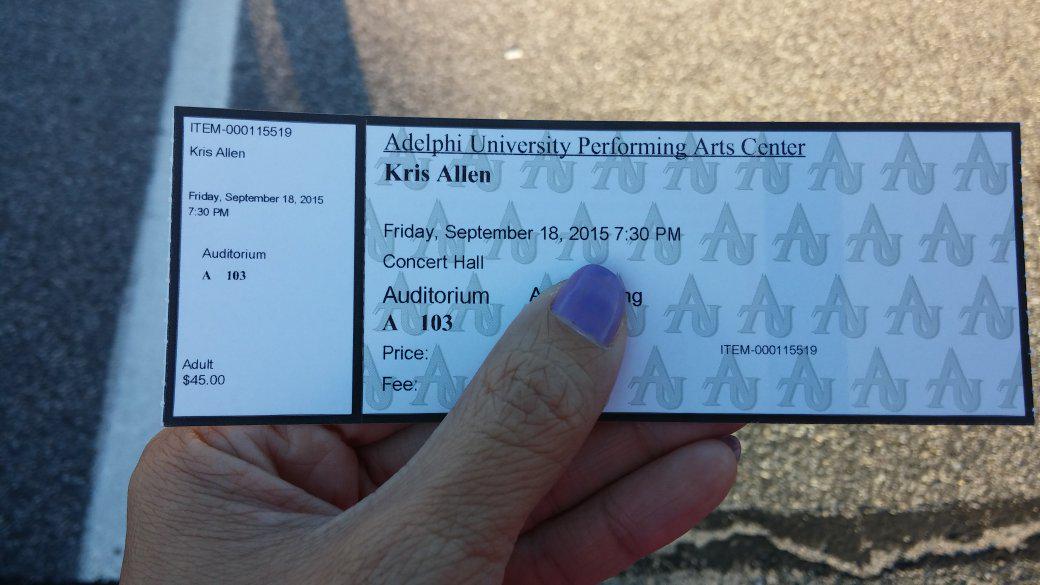 Photo by @ameeliu
Merch, Signage and Other Fun Stuff: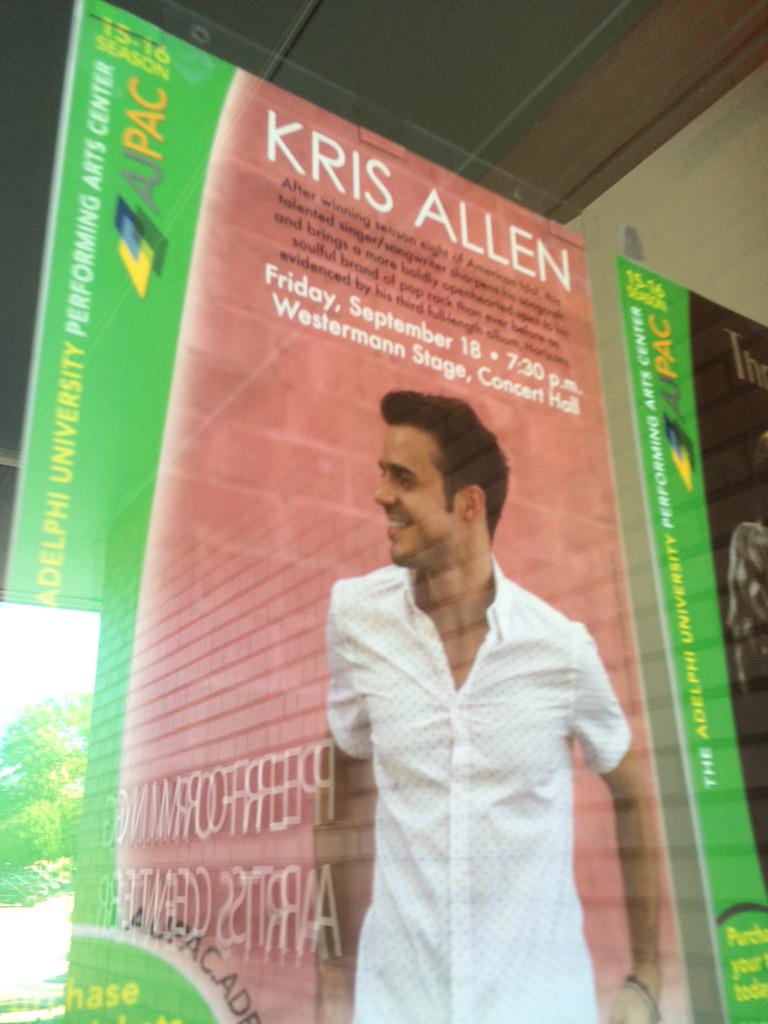 Photo by @Ang_XoXo17
Here while it lasts: Kris' pre-show Periscope with AdelphiU!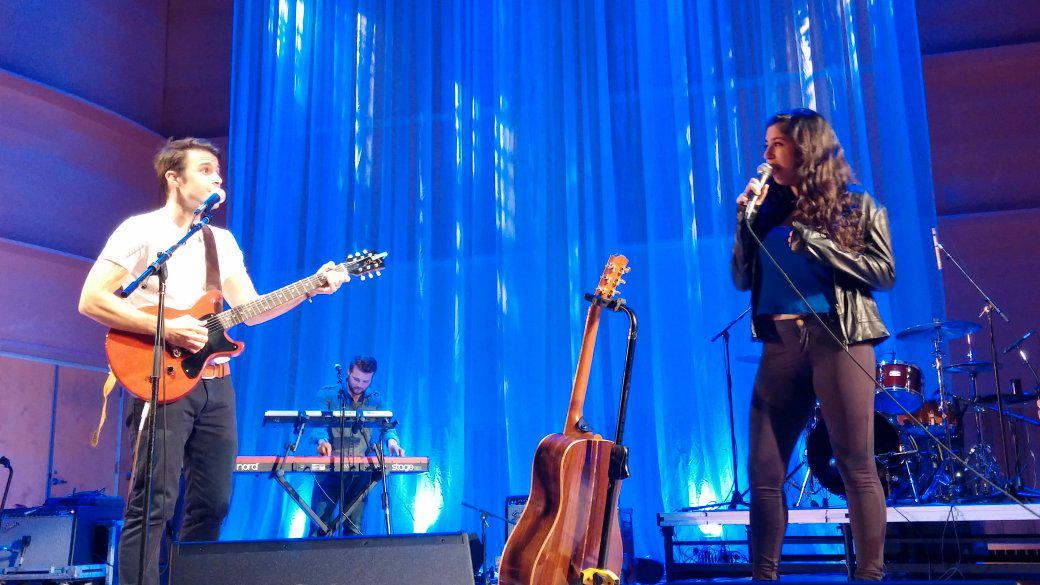 Titanium with a member of the audience (photo by @ameeliu)
Photo by @heartsandroses9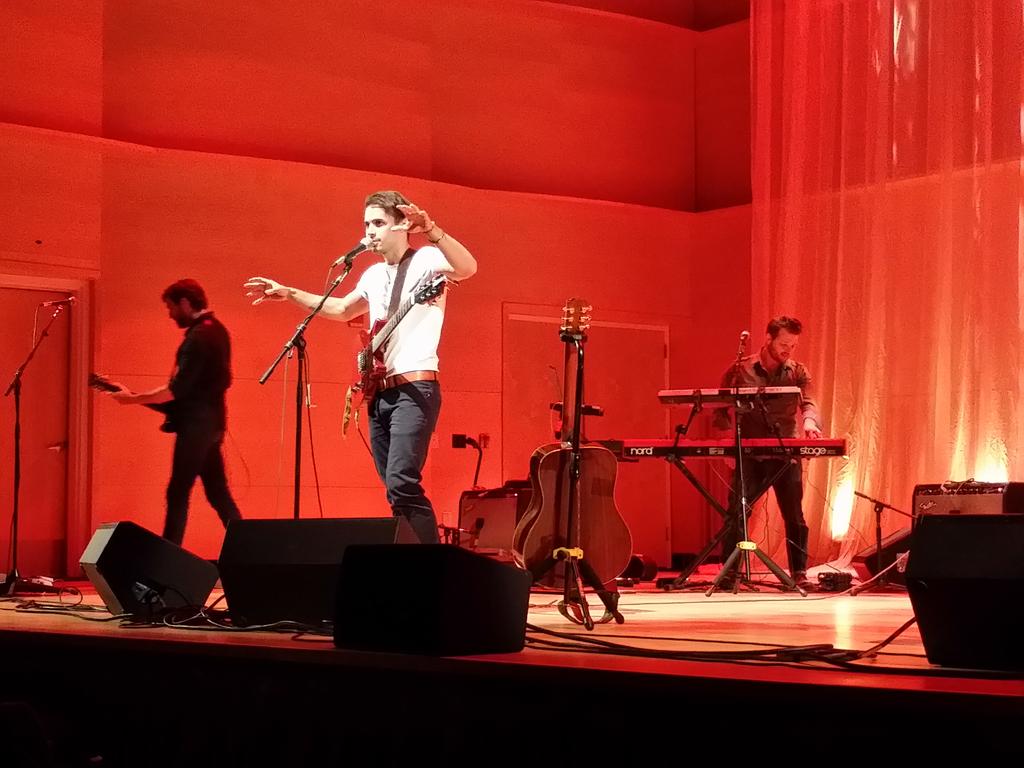 Photo by @AdelphiU
Media:

Set List (Thank you to @ameeliu, @ang_xoxo17 and @heartsandroses9 for set list info and to @kheilig for videos):
Check my calendar on the web version of this blog
for full schedule; visit krisallenofficial.com/tour or
event/venue's website for tickets