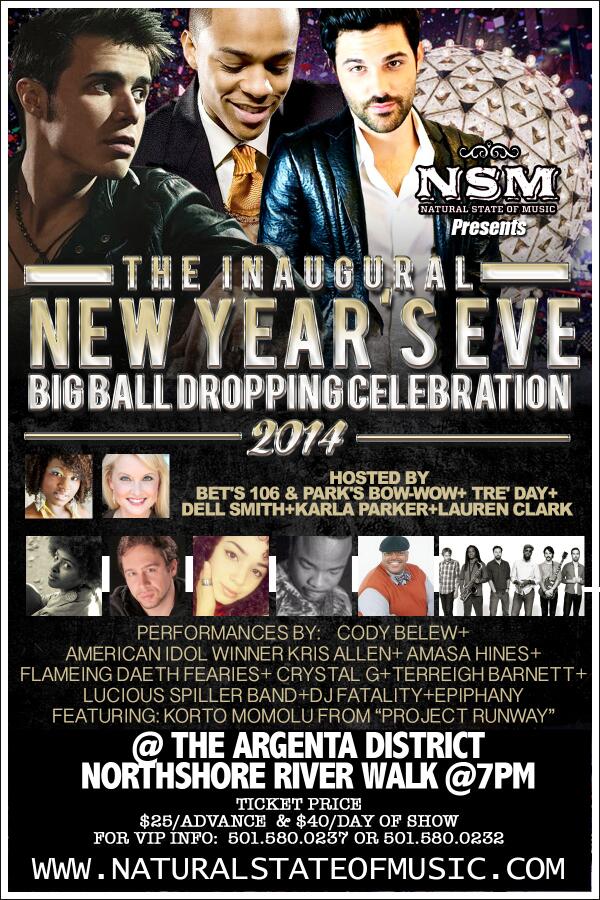 Photo by @NaturalStateofMusic.com
The Inaugural New Year's Eve Big Ball Dropping Celebration 2014
Northshore River Wall
Also appearing: Bow Wow, Cody Belew and others
Kris is part of the entertainment lined up for Little Rock's first ever "New Year's Eve Big Ball Dropping Celebration." The line-up consists of various Arkansas entertainers and is headlined by Kris, hosted by rapper and BET Host Bow Wow, and will also feature The Voice season 3 contestant Cody Belew. According to this tweet, Kris will have a backing band and will perform four songs. I don't have any information at this time about the time Kris will be on stage, but will update this post if we get some.
Pre-Event Press and Publicity:
The Ticket:
Photo by @RustiMajere
Oh - and - Happy New Year! May 2014 bring us many Kris Allen Lists and live performances (plus a new album to boot)!!
--KAL
The Show: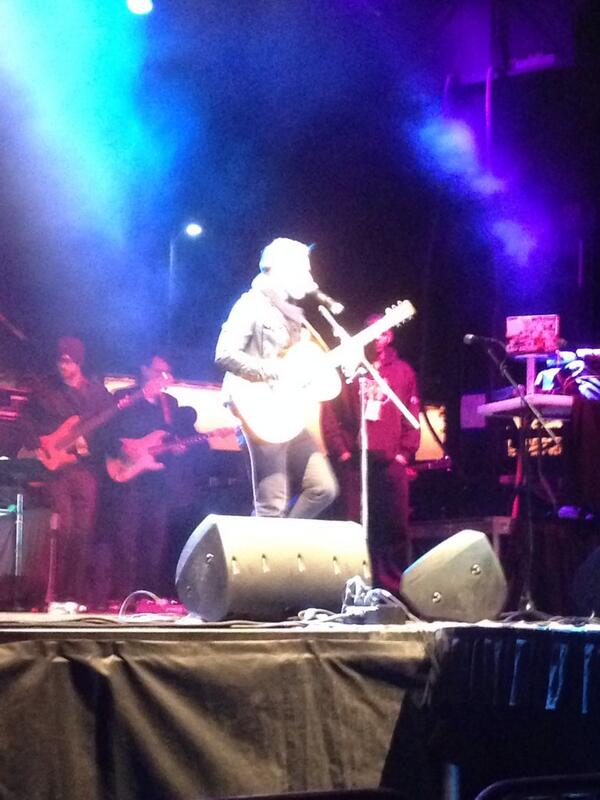 Photo by @PStiles
Set List: (Order Uncertain)
Better With You [FoxNews16 Video]
Man in the Mirror (Cover - Michael Jackson)
Come Together (Cover - The Beatles)
Live Like We're Dying