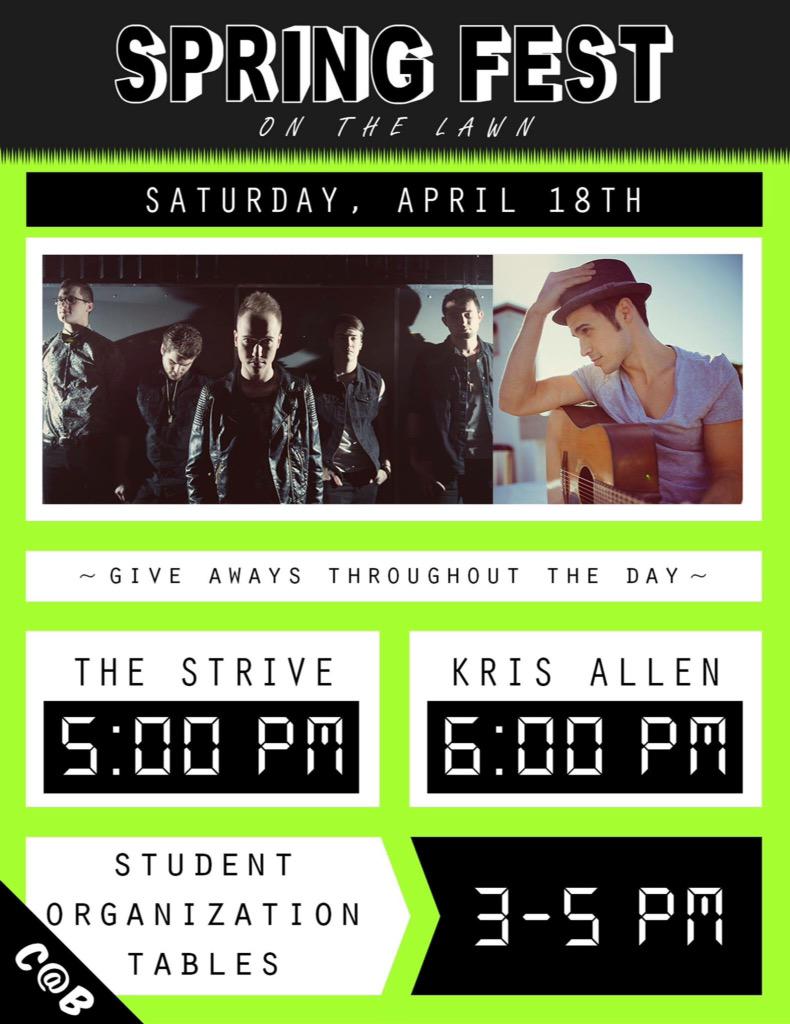 Photo by Young Harris College
College Show
Spring Fest
April 18, 2015


Young Harris College
Georgia
6 PM EDT
Opening Acts: The Strive

Students only
---
Show and List Preview:
Another college show. I hadn't heard of this college either, and all I know about its locale is that it's in northern Georgia, but my
recent foray into Division III recruiting
plus doing these college show posts has taught me that there are tons of these small liberal arts colleges and many are quite good! Let's hope this one is enthusiastic for Kris. The opener from last night's UTC show had
good things to say about this college.
Updated with set list and some media after the break...
Updated 4/21/15
Pre-Show/Event Press and Publicity:
The Ticket: Must have Student ID

Merch, Signage and Other Fun Stuff:
The stage set up (photo via Facebook by Young Harris Campus Activities Board)
The Show (Appears to have just been Kris and Cale):
Photo by natalie_ariane on IG
Photo by grace_eliz55 via IG
Photo by giraffasaurus via IG

Set List (Many thanks to @snapcracklypop and @p_eleph for finding the picture!)
Photo by popkorng on IG
Beautiful and Wild [Instagram]
Better with You
Chandelier/Stay With Me (Cover - Sia/Sam Smith (mash-up)) [Instagram]
In Time
It's Always You
Monster
Everybody Just Wants to Dance
Live Like We're Dying
Shut That Door
End of the Show
Also (not sure of order):
Baby Baby Baby (Cover - Justin Bieber) - PREMIERE
Check my calendar below for full schedule;
visit the venues' websites for ticket information