April 10, 2015
Fieldhouse
Franklin Pierce University
Rindge, NH
Doors 7:30 PM EDT

Opening Act: Nikki Hunt Band
---
Show and List Preview:
Kris goes back to college! I will be prepping for a weekend college road trip myself. If you've followed me for awhile, you probably know I have a kid tennis player and she's trying to pick which college to commit to for next year, so we're re-visiting our top prospects this weekend and checking out one new one that popped up out of nowhere. My advice to Kris would be to take mental notes on all these D2 and D3 colleges he plays in case Oliver wants to do sports in college.
In other words, I'm busy and my mind is elsewhere, so updates to this blog post will be a little scarce and in-between but I'll get it done.
As for this show, it's the usual college show in a rural New England town with very little publicity, but that doesn't matter because it's students only. Hoping these students enjoy instagramming and live-tweeting their shows...
Updated with partial set list and media after the break...
(Updated 4/17/15)
Pre-Show/Event Press and Publicity:
A few tweets and IG posts by the school's activities council. Plus they put balloons all over campus apparently: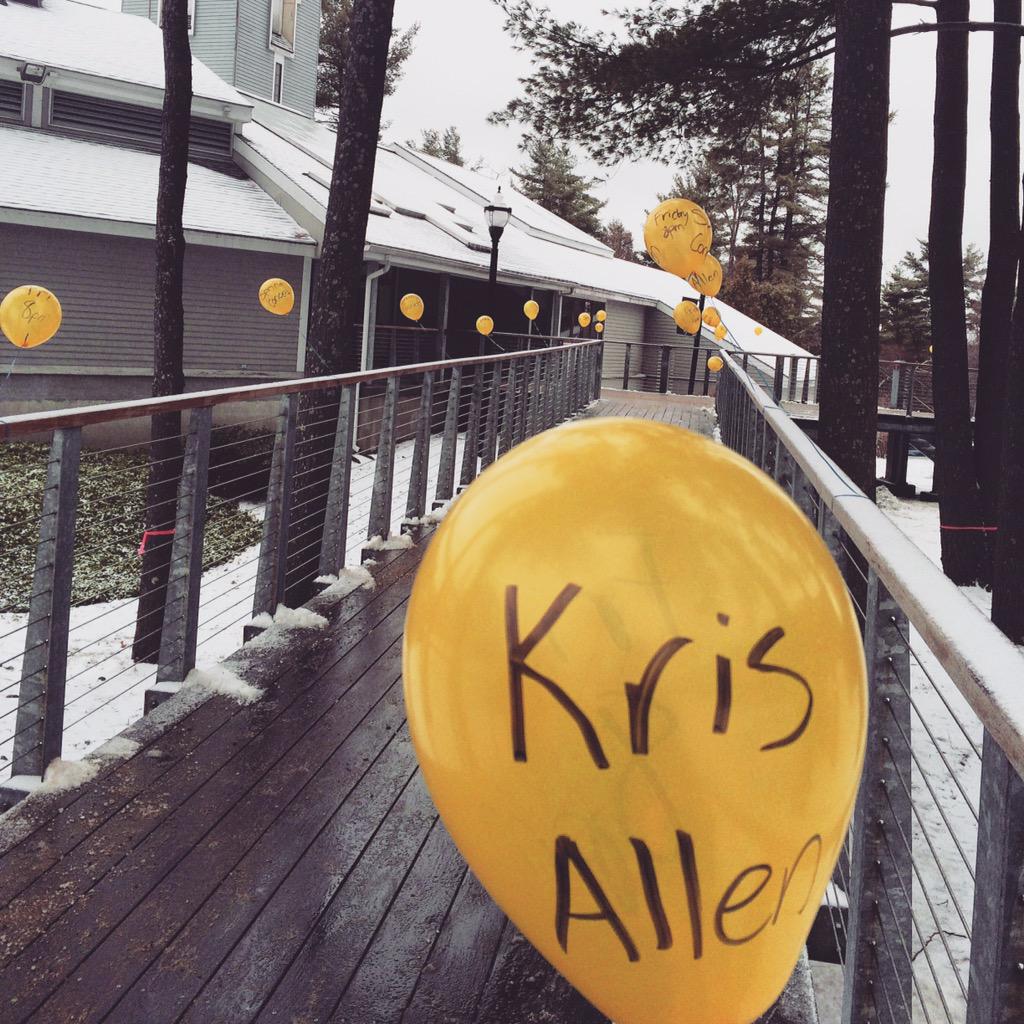 Photo by @FPUPAC
The Ticket: Franklin Pierce Student ID

Soundcheck:
Photo by @FPUPAC
The Show (Full Band):
Photo by @FPCPAC
Photo by ryancolandrea via IG
Photo by @Criaspp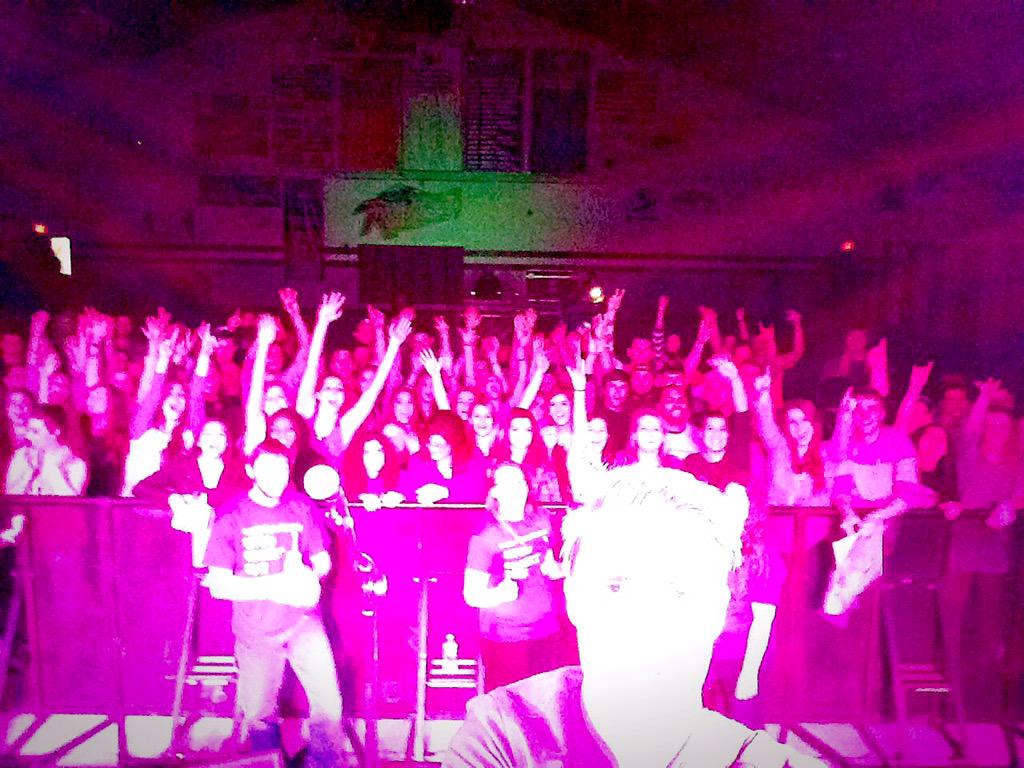 Photo by @FPUPAC
Set List (Partial; please email krinjalists@gmail.com or tweet @KrisAllenLists if you can help fill it in):
In Time [Instagram]
Live Like We're Dying [Twitter Video]