Promo Flyer by Team Kris
Concert
September 12, 2014
Gem Theatre
Calhoun, GA
8:30 PM
Opening Act: Charlie Wilson


---
Show and List Preview:
It's the last show of the Horizons Tour (how sad is that). It's in a suburban venue near a major city (Atlanta) and less than an hour from Chattanooga, TN. It's also a 2 1/2 hour drive from Birmingham, AL. So let's hope people turn out. Our list is not big. Unfortunately Kris is doing the show the same night Ed Sheeran is playing Atlanta, so some Kris fans have sadly tweeted they already had bought Ed tickets. (Update: According to a tweet, the concert was well attended which is great!)
After this, Kris does a
charity event on Saturday
and two college shows in Texas. Then we take a break until the Boyce Avenue tour.
Pre-Show/Event Press and Publicity:
Tweets from the street team and venue, the flyer above and the promo challenge
The Ticket:

Merch, Signage and Other Fun Stuff:
The Show: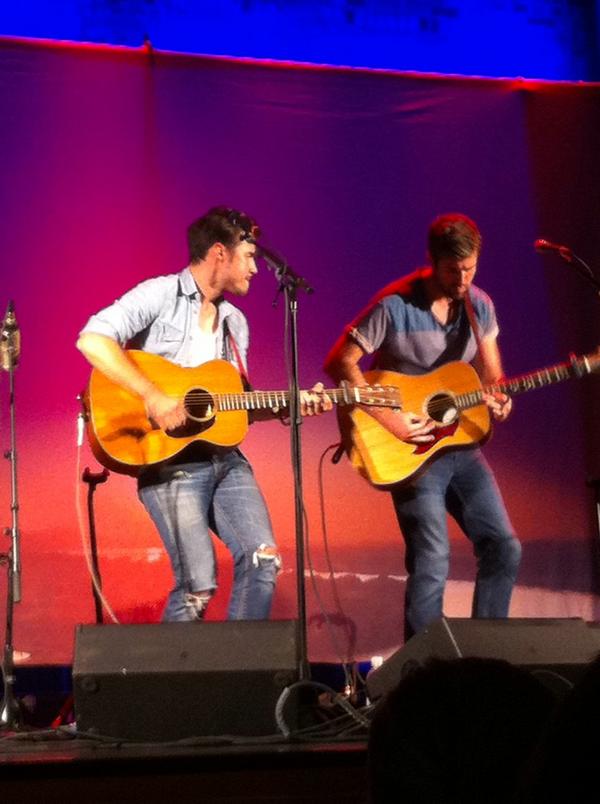 Photo by @san_che

Set List:
Paul Simon/Young Love
Better With You [YouTube - partial]
Don't Set Me Free
Beautiful and Wild [Instagram]
Prove It To You
Alright With Me
In Time
It's Always You
Out Alive [YouTube - partial]
Monster/Rude (Original/Cover - MAGIC! mash-up)
Everybody Just Wants to Dance/I Want You Back [Instagram]
Live Like We're Dying
Chandelier/Stay With Me (Cover - Sia/Sam Smith mash-up) [YouTube - partial]
Breakdown (Cover - Tom Petty and the Heartbreakers)
Shut That Door
Heartless/Gangsta's Paradise (Cover - Kanye West/Coolio mash-up)
End of the Show