Photo by the University of Akron
College Show
September 3, 2014
University of Akron
Akron, OH
11:30 AM - 1 PM Eastern
---
Show and List Preview:
Kris performed a free welcome back lunchtime concert for students at the University of Akron. As always, the college tweets came in late, flaily and fast, and the students who caught it seemed to enjoy it! He also did a
fun interview with WZIP
, the university's radio station.
The Ticket:
Photo by the University of Akron

Merch, Signage and Other Fun Stuff: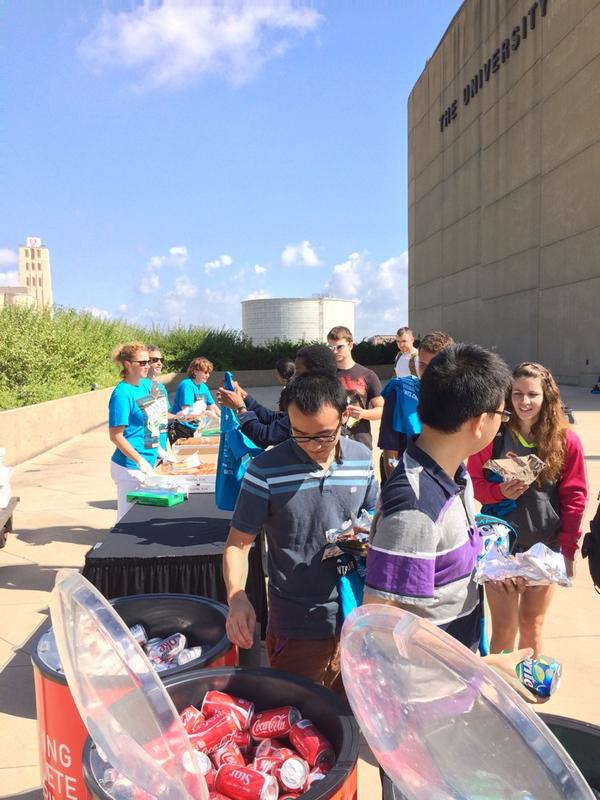 The line to get in and get lunch! Photo by @UAkronZPN

The Show:
Photo by ARTyler

Set List:
Paul Simon
Better With You
Don't Set Me Free
Beautiful and Wild
Prove It To You
Alright With Me
In Time
It's Always You [Instagram]
The Wire (Cover - Haim)
Lost
Monster/Rude (Original/Cover - MAGIC!)
Everybody Just Wants to Dance/I Want You Back (Original/Cover - the Jackson 5ive)
Live Like We're Dying
Chandelier/Stay With Me (Cover - Sia/Sam Smith) [Instagram]
Shut That Door
End of the Show
Also: Happy Birthday
See also:
Kris Allen Set Lists