Benefit Concert
January 23, 2015
Margaret Heye Great Room in
Ruth Eckerd Hall
Clearwater, FL

Doors 7 PM EST
7:30 PM EST
---
Show and List Preview:
Kris is playing a special benefit concert to raise funds for the Safety Harbor Arts and Music Center in Clearwater, Florida tonight. The charity considers this to be a very important fundraiser, so hopefully all of Kris' Tampa Bay area fans will be able to get out and support this show on a Friday night!
Updated: Set list and media (now some full-length videos) after the break...
Updated 1/30/15 12:15 pm
Pre-Show/Event Press and Publicity:
Screencap by @KrisAllenLists
The Ticket: Please help me build an awesome archive of Kris shows and email a picture of your ticket to krinjalists@gmail.com! I'll block out personal info and bar code before posting.

Merch, Signage and Other Fun Stuff:
The Show:
Crowd photo by @melfisc
Photo by @kimthielphoto on Instagram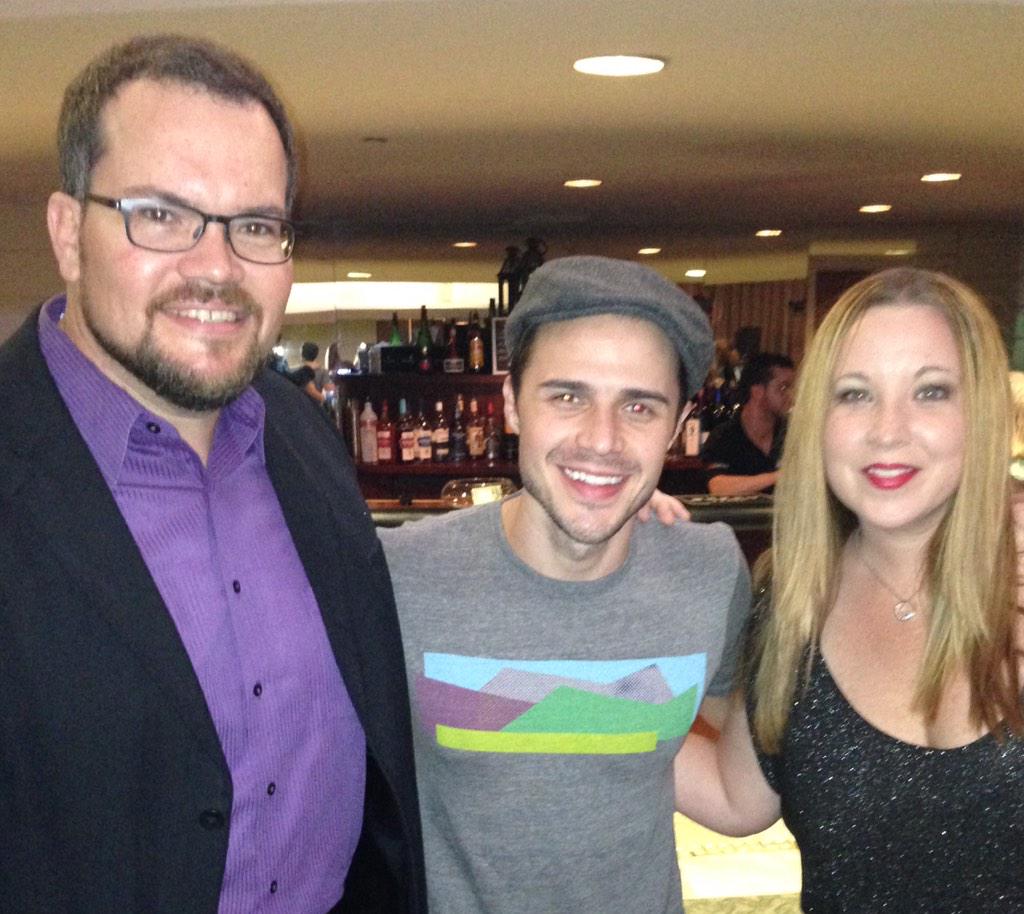 With show emcee Fox 13's Charley Belcher
(Photo by @CharleyBelcher)
Set List:
(Photo by kimthielphoto on Instagram)
Out Alive (snippet)/Paul Simon
Better With You
Don't Set Me Free
Beautiful and Wild
Chandelier / Stay With Me (Cover- Sia/Sam Smith mash-up)
Loves Me Not
Everybody Just Wants to Dance/I Want You Back (Original/cover - The Jackson 5ive)
Lost [YouTube]
Alright with Me [YouTube snippet]
It's Always You [YouTube]
In Time
Monster/Rude (Original/Cover - MAGIC! mash-up) [YouTube snippet]
Rooftops
You Got a Way [YouTube]
Shut That Door
End of the Show [YouTube snippet]
Also: