Photo via The Bluebird Cafe
In the Round with Adam Hambrick, Kris Allen, Blake Chaffin and Jessica Roadcap
January 16, 2015

The Bluebird Cafe
Nashville, TN

Doors 5 pm CST
Show 6 pm CST
---
Show and List Preview:
If you've ever watched an episode of ABC's
Nashville,
you've seen the Bluebird Cafe. It's the bar that some of the characters work at and frequently showcase their musical talents at. So tonight, Kris Allen, his friend Adam Hambrick and others will do their best Gunnar, Deacon, Avery and Scarlett (well, scratch that last one, you know they will be more interesting than Scarlett) and bring their songs to the venue's unique "In the Round" format. The venue advertises "In the Round" shows in its FAQ as "... the songwriters in the center of the room, where they perform together, telling stories and accompanying each other. It's a unique set up that allows the audience an up-close-and-personal experience of how songwriters create their music."
The list is pretty small as the venue is small and sold out quickly. Hope to add some people last minute.
Updated: Attendees were thrilled to see this intimate show. Basically each singer talked about a few of their songs and sang them. Set list and media after the break...
Pre-Show/Event Press and Publicity:
None really besides the venue's posting
Merch, Signage and Other Fun Stuff: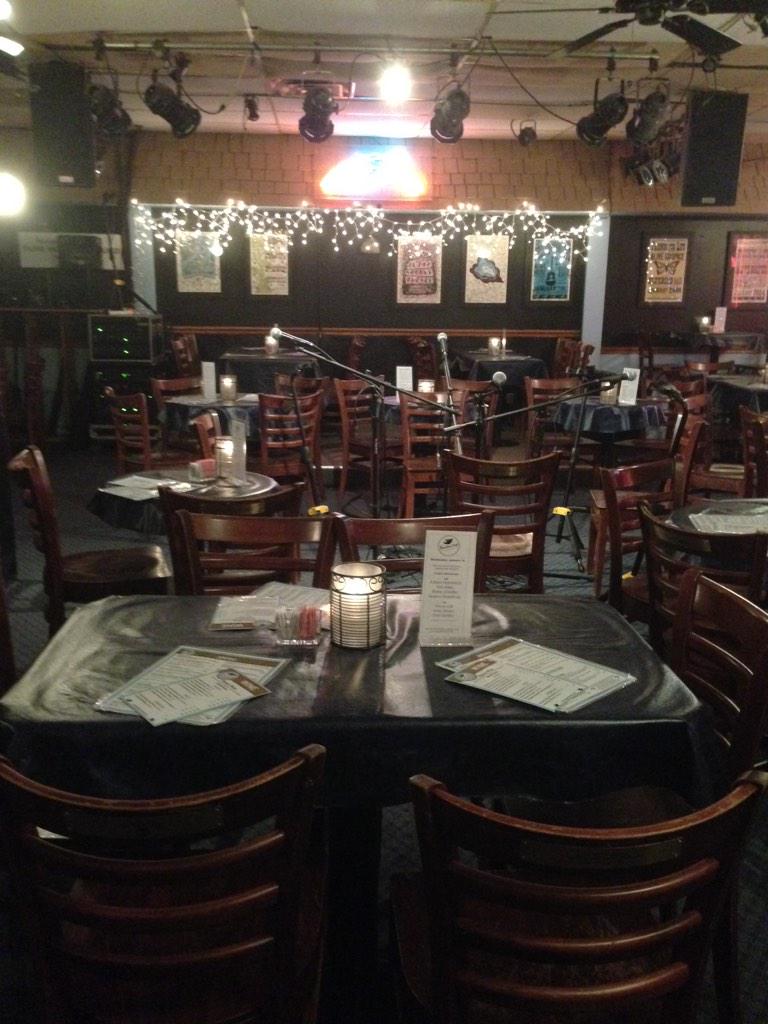 Tonight's set-up - They meant "in the round" - Kris & company will be right there!
Photo by @TotallyBeeLo



Photo by @jmatt17
The Show:
Photo by zachfarnum on Instagram
Photo by @hurley_miranda
Photo by @jmatt17

Set List:
Beautiful and Wild
In Time
It's Always You
Monster
Live Like We're Dying
(Note: Videos were strictly prohibited.)