Concert
January 17, 2015
High Dive
Gainesville, FL
8:00 PM EST Doors
9:00 PM EST Show
Opening Acts:
Sona Holiday
Katie Hargrove
Amber De La Cruz
---
Show and List Preview:
Kris returns to the college town of Gainesville, FL to kick off a January mini-tour of the Sunshine State. He
last played this venue a little under two years ago
during the Out Alive tour. His request song that time was a
fun cover of Get Back
by The Beatles. His full band solo shows were the best shows we've had since
Horizons
came out, so can't wait to see the tweaks the band has made to the set list! (I think it will be full band based on
this Instagram post
by drummer Brad.)
Updated: The crowd was young, and the videos we have are fun! Set list and media after the break...
Updated 9:45 pm 1/31/15
Pre-Show/Event Press and Publicity:
Tweets and Facebook posts by the venue
The Ticket: Please help me build an awesome archive of Kris shows and email a picture of your ticket to krinjalists@gmail.com! I'll block out personal info and bar code before posting.

Meet and Greet:
The Show: Full Band; Plugged In
Photo by rebecca562 on Instagram
Photo by @joycee188
Photo via Highdivegville on Instagram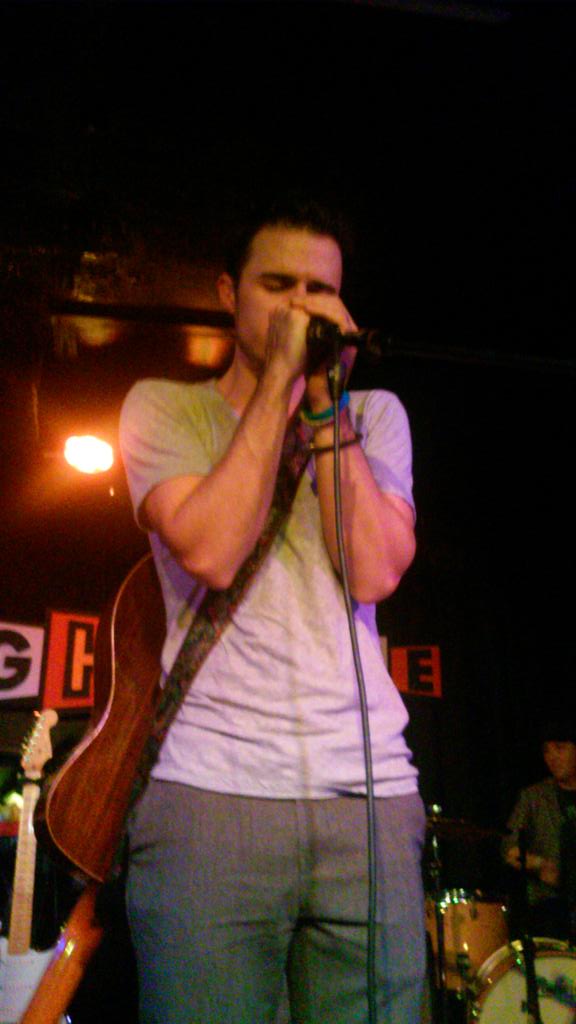 Photo by @sandi_douglas

Set List:
Photo by rebecca562 on Instagram


Paul Simon
Better With You
Don't Set Me Free
Beautiful and Wild
Chandelier/Stay With Me (cover - Sia/Sam Smith mash-up)
Prove It to You
Loves Me Not (!) [YouTube]
Rooftops
Lost [YouTube]
In Time [YouTube]
Alright with Me
It's Always You [YouTube]
Monster [Instagram]
Everybody Just Wants to Dance/I Want You Back (Original/cover - the Jackson Five mash-up) [Instagram] | [YouTube]
Live Like We're Dying
You Got a Way
Shut That Door
End of the Show
After the Show: