No Limits Tour
Boyce Avenue with Kris Allen
November 19, 2014
Emo's Austin
Austin, TX
Doors 6 PM CST
(Note: VIP has a soundcheck before the show
and a Meet and Greet with
Kris after Boyce Avenue's set )
Opening Act: Curtis Peoples
All Ages
---
Show and List Preview:
The No Limits tour heads to the capital of Texas. The last time Kris was there,
he had a very successful series of shows at the famous SxSW Festival
.
As far as the list goes, I do expect to be adding people as we go tonight so please do refresh from time to time.
Updated: Hearing that the crowd loved Kris! Set list and media (tons of insta-videos!) after the jump...
Pre-Show/Event Press and Publicity:
Numerous tweets from Boyce Avenue
Merch, Signage and Other Fun Stuff:
photo by @firesprite1105
The Show: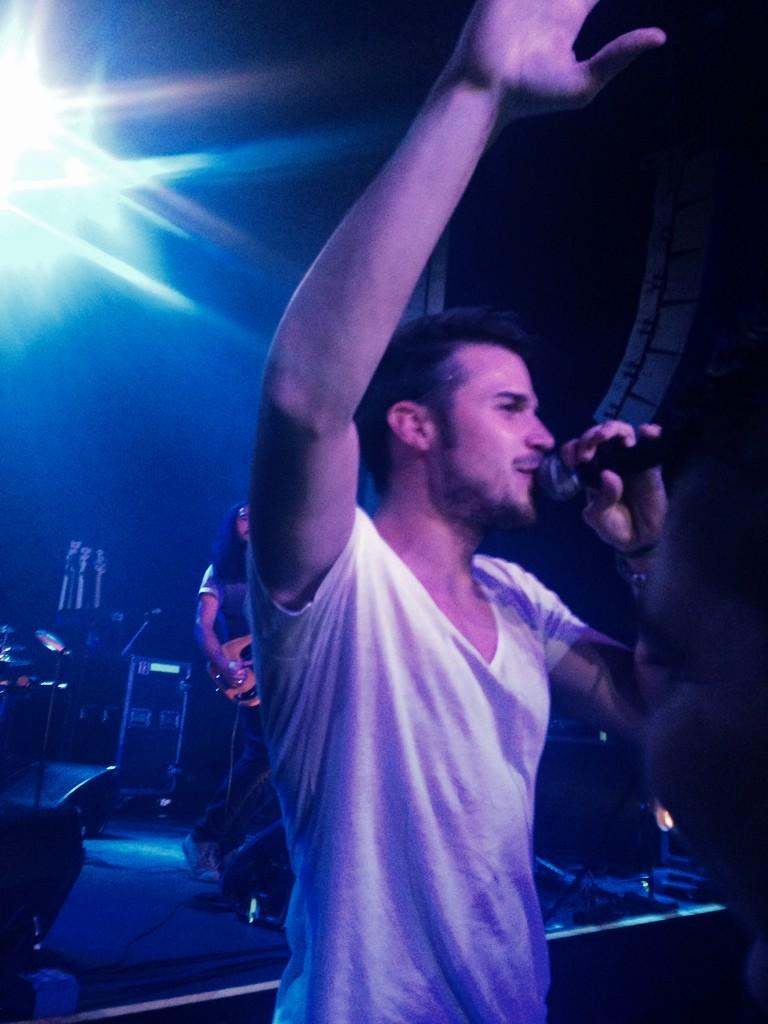 In the crowd for LLWD. Photo by @_AleidaMarie
Photo by @Chris3Austin
Kris Allen Set List: