No Limits Tour
Boyce Avenue with Kris Allen
October 17, 2014
Cannery Ballroom
Nashville, TN
7:30 PM Central
6:30 Doors open
Opening Act: Jessie Marie Villa
---
Show and List Preview:
The first show of the No Limits tour, and one of the largest lists, takes place Friday, October 17, 2014, in Kris' new adopted hometown of Nashville, TN! We do know Kris will be acoustic, with some of his band accompanying him. As far as the list goes, I do expect to be adding people as we go tonight so please do refresh from time to time. For a preview of my plans for coverage of the shows with Boyce Avenue,
see this post
.
Set list and show info and media after the jump...
Updated 5/31/15
Pre-Show/Event Press and Publicity:
Numerous tweets from Boyce Avenue, Team Kris and Kris himself
I like this photo that I think the promoter put out:
Photo via @ZackShrout
The Ticket:

Merch, Signage and Other Fun Stuff:
New color!

Kris Allen Soundcheck: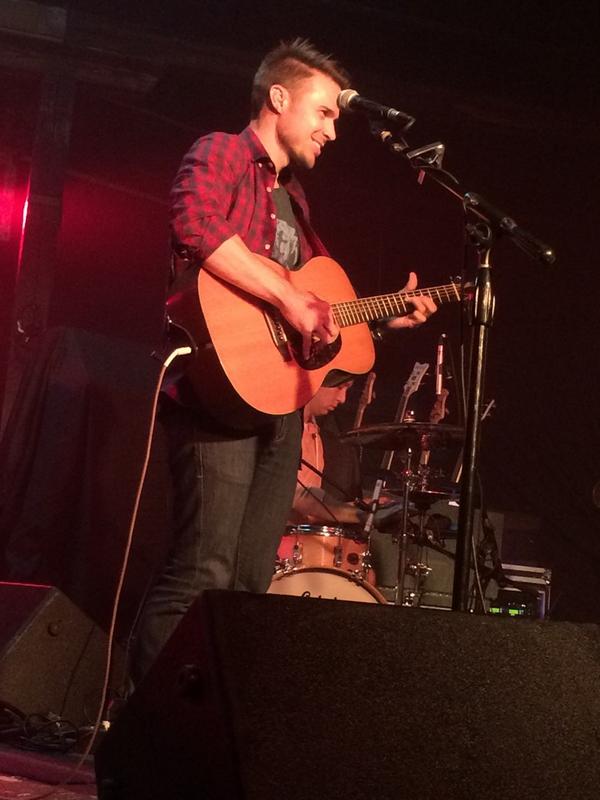 Photo by @KathhWest

The Show:
Photo by greglw3


Looks like it's Andrew S., Kris, Cale and Cale's roommate Bradley Ackerman on percussion.
Kris Allen Set List:
Out Alive (snippet)/Paul Simon (Young Love)
Better With You
Beautiful and Wild
Chandelier/Stay With Me (cover - Sia/Sam Smith mash-up) [Instagram] | [Instagram] | [Instagram] | [Instagram]
Monster/Rude (original/cover - MAGIC! mash-up) [Instagram]
Everybody Just Wants to Dance/I Want You Back (original/Jackson 5ive mash-up) [Instagram]
End of the Show
Check out
this nice video
and
also this one
showing moments from all three acts!
After the Show: