No Limits Tour
Boyce Avenue with Kris Allen
6:00 PM EDT Doors
7:00 PM EDT Show
Opening Act: Curtis Peoples
---
Show and List Preview:
Kris and Boyce Avenue bring the tour to the DC suburb of Silver Spring (no s on the end), Maryland. DC lists are some of our rowdier lists. We may not video every song but you'll definitely see flail as our area loves Kris.
Unlike other lists, this time I'll be on it (that is, my personal twitter account will be on it). So you'll definitely get show tweets, set list tweets and bad photos. I may insta-video. We'll see! I haven't seen my Kris friends in the area in 22 months thanks to Kris' unreasonable and unexplained scorn of one of his most supportive cities, Washington, DC. Not that we're a little butthurt about that or anything.
So I've got some major catch-up to do on a rare mom's night out, and that's my priority! If the venue has wifi, I'll put my scorn of Chandelier to good use and update the list then. Otherwise, don't sweat it, all the best DC Kris fans are already on this list. :)
Updated: Great to see Kris live again! My thoughts & videos, and more media after the jump!
Pre-Show/Event Press and Publicity:
Numerous tweets from Boyce Avenue and Team Kris
Targeted email from Team Kris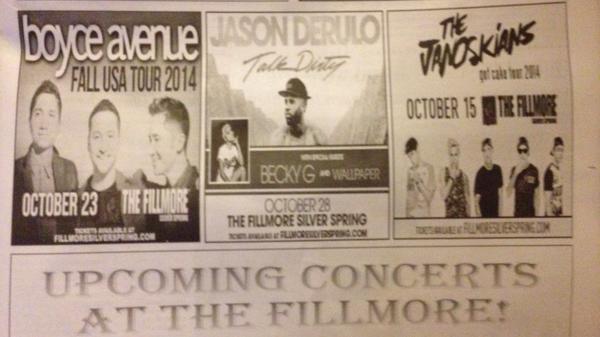 Ad placed in a Maryland HS newspaper (photo by @fvckamahone)
The Ticket:
Scan by @KrisAllenLists

Merch, Signage and Other Fun Stuff:
The tour buses, photo by Curtis Peoples

Kris Allen Soundcheck: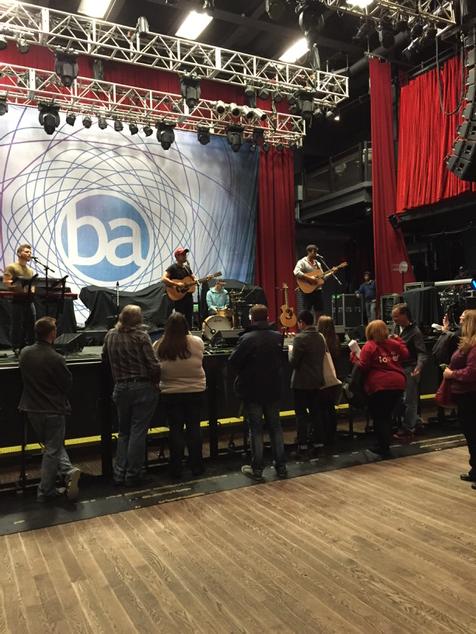 Photo by @xoxemjayxox
Photo by @KiraCapri919
The Show:
Photo by @KiraCapri919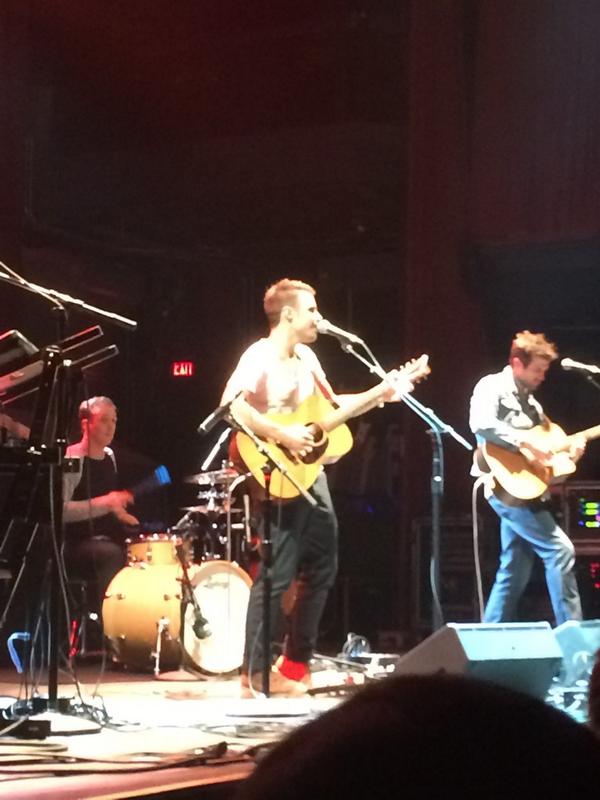 Photo by @subeeDC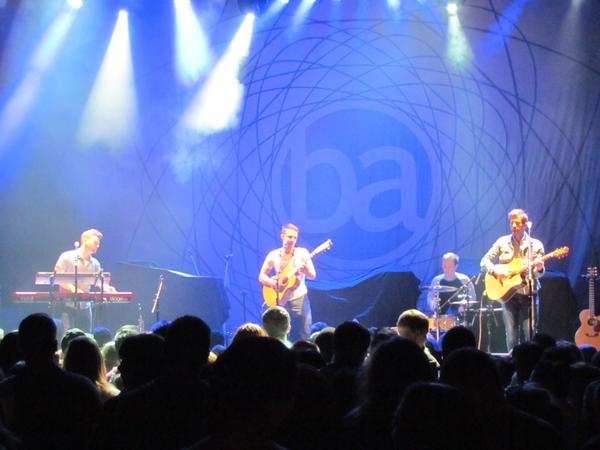 Photo by @LexieWallace
Photo by @lexiewallace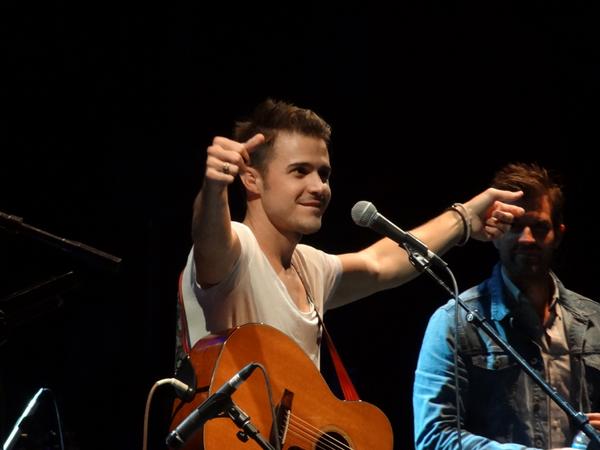 Remembering he loves DMV crowds. At least at that moment. Photo by @xoxemjayxox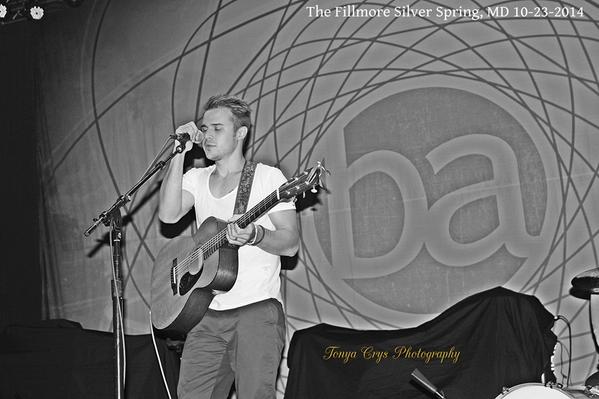 Photo by @TonyaCrys

Kris Allen Set List (with bonus notes from me since I was there!)
Out Alive (snippet)/Paul Simon aka Young Love - Woot, this was fun! [My video -missed a little of beginning] [mp3] | [YouTube snippet]
Beautiful and Wild - I loved it but I thought the crowd talked too much during this :( [My video] [mp3 - note ending cut off]
Chandelier/Stay With Me (Cover - Sia/Sam Smith mash-up) - Still don't like Chandelier (it's the song, not Kris, he sounded fantastic) but I'm in minority - crowd loved it. Stay With Me was great, with a crowd sing-along. [YouTube] [mp3] | [YouTube snippet] | [Instagram]
Everybody Just Wants to Dance/I Want You Back (Original/Cover - Jackson 5ive) - Wow, this is so much fun live! [My video] [mp3] | [YouTube - IWYB]
Live Like You're Dying - This was A BLAST and crowd loved it! [Instagram] | [Instagram] | [Instagram]
End of the Show - Mixed feelings. It's cute and I enjoyed it. Crowd likes it. But if he only gets 8 songs, I'd rather he'd sacrifice it and add Prove It To You or Don't Set Me Free. Plus it's the last song of a way too short set list. (He only gets 40 minutes on this tour.)
Overall: I hadn't seen Kris in 22 months and neither had a lot of the DC Kris fans. We had almost forgotten how awesome he is live! Watching the lists and videos is great, but not even close to the real thing. I hope he won't take as long again to come back, and hopefully for a solo show so we can get a full set list! By the way, the opener, Curtis Peoples, is awesome as well. Beautiful voice. Check him out!
VIP Meet and Greet (after the show):

After the Show: